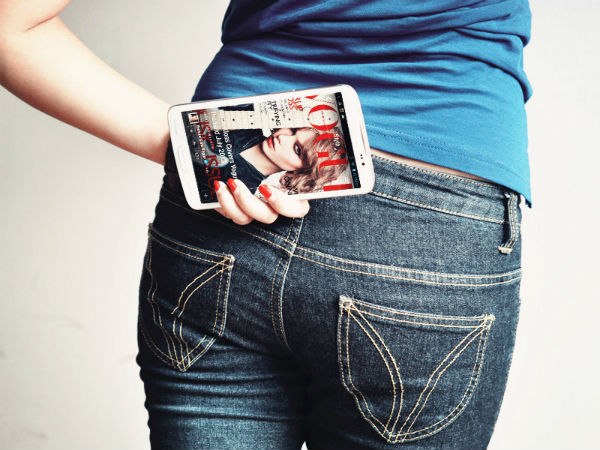 OrientDeal has been making its own mobile devices, as lower cost alternatives to what already exists out there. The OrientPhone Mega 6.5 is one of their highest end devices, that's mainly a competitor for phablets like the Samsung Galaxy Note 2, and could also be replacements for small tablets, yet costs only $300.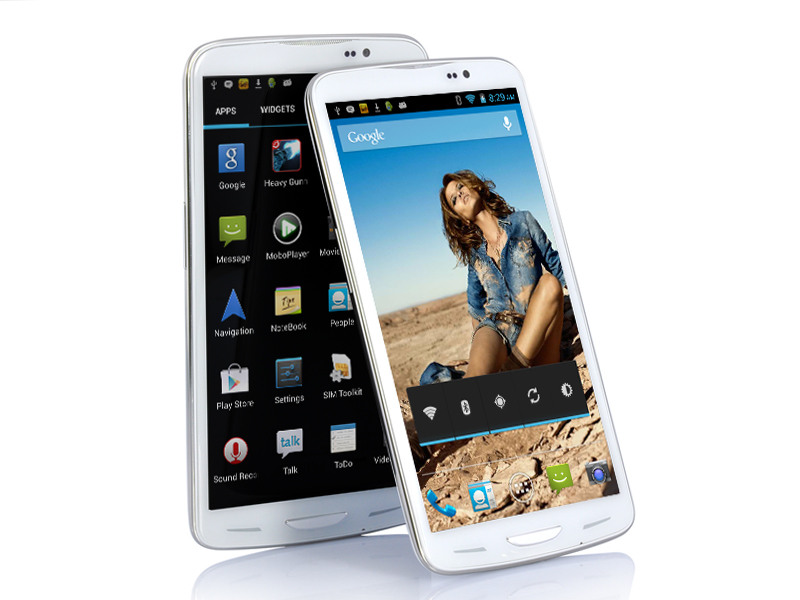 The OrientPhone Mega 6.5 has some pretty impressive specs, too, especially when you consider the low starting price of $300:
CPU: Mediatek MTK6589T Quad Core 1.5GHz
GPU: PowerVR SGX544
Display: 6.5″  IPS panel with 1920×1080 resolution
RAM: 1/2 GB RAM (optional)
Storage:  16GB/32GB(optional), microSD up to 64 GB
Camera: 13 MP
Front-camera: 5 MP
Connectivity: Wi-Fi 802.11 b/g/n, dual SIM/dual standby, Bluetooth 4.0
Battery: 3150 mAh
OS: Android 4.2.1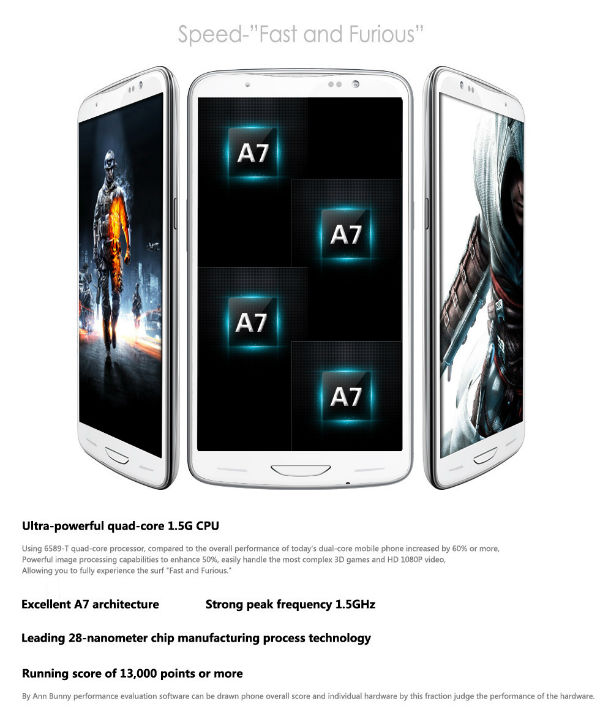 The processor is not the most high-end, and it's in fact made out of Cortex A7 CPU cores that were specifically intended for the low-end/mid-end of the market, but it's clocked at 1.5GHz, which is higher than the usual 1.2 Ghz speed, and it's also a very efficient chip, so combined with the big 3150 mAh battery it gives very good battery life.
The display is high-end, being IPS, so it also has very good viewing angles. It also has a very high 1080p resolution, and at 6.5″  that means it has a 339 PPI density, well within the "retina" range.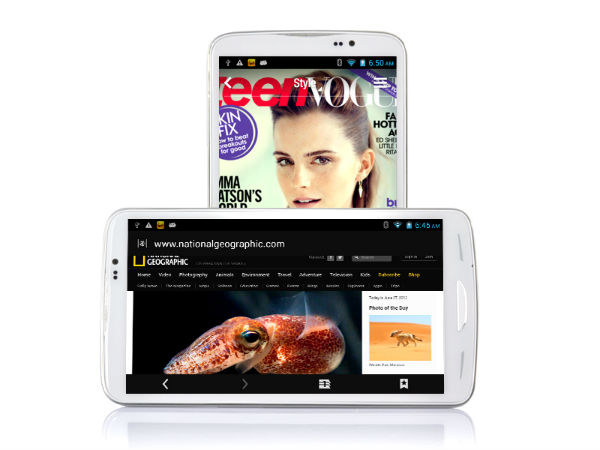 The cameras are pretty high-end, at least in terms of resolution. It has a 13MP camera on the back of the device, and a 5 MP camera in front, that can be useful for "selfies", and of course video chatting.
In terms of gaming, it can run just about any 3D game on the Play Store, and the fact that it has a large 6.5″ screen make it a very good gaming machine, because you don't have to cram your fingers on a small screen to play the games. The 1080p resolution also makes the games look superb. Here is how Modern Combat 4 and NOVA 3 look on it:
One extra feature that most other phones, including the
Galaxy Note 2
, don't have but the OrientPhone Mega 6.5 has is the dual-SIM and dual standby capability. Dual SIM means you can use 2 SIMs in your phone, but to use them at the same time, and for people to be able to call you from either number, it needs to be dual standby, too. Fortunately, this phone has that, too.
If you want a nice small tablet or phone that has a gorgeous screen, and costs half as much as the competition, then the OrientPhone Mega 6.5 can be a very compelling option.