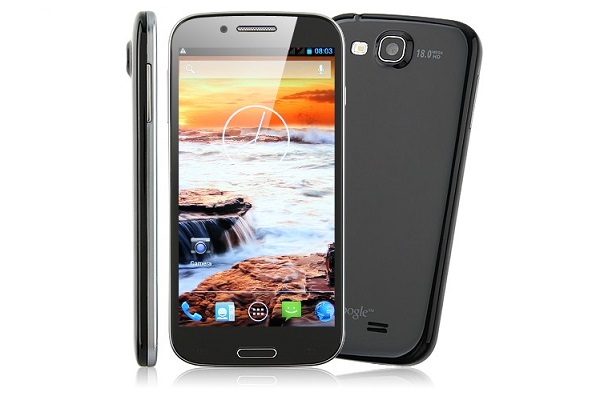 The Samsung Galaxy S4 is a great high-end device, but it's also quite expensive, going for $650 unlocked for the 16 GB version in US, and can be even more than that in other countries. So what happens if you don't have that kind of money and want to spend a lot less for a good alternative?
That's where OrientDeal and their own OrientPhone S4 comes in. The phone only costs around $250, which is less than half what a Samsung Galaxy S4 costs, and it comes with some very good specs for what you're paying:
CPU: Mediatek MTK6589 Quad Core 1.2 GHz
GPU: PowerVR SGX544
Display: 5″ IPS display with 1920×1080 resolution
RAM: 1 GB RAM
Storage:  8GB (5 GB free), microSD up to 64 GB
Camera: 13 MP
Front-camera: 5 MP
Connectivity: Wi-Fi 802.11 b/g, dual SIM/dual standby, Bluetooth
Battery: 2500 mAh
OS: Android 4.2.1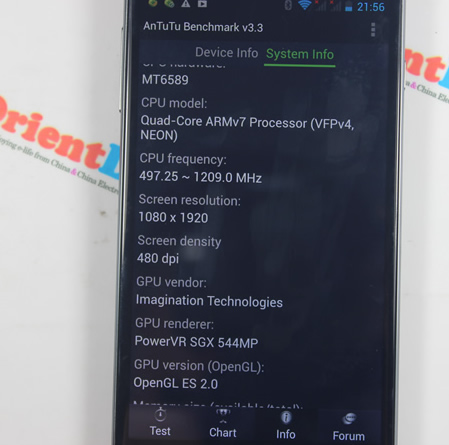 The phone is a lot cheaper than a Galaxy S4, but that also means some corners had to be cut. So you won't be seeing the same kind of high-end performance chip that you see in the Galaxy S4, but the quad core 1.2 Ghz Mediatek chip should be good enough on a day to day basis. The phone is also running near stock Android so that will help to make it feel speedy.
It also has less storage than the Galaxy S4, but again, this is something to be understood, because of such a low price. 5 GB of free storage should be enough for a lot of apps, and you can use a microSD card up to 64 GB for your media, so that should be plenty of space for most people.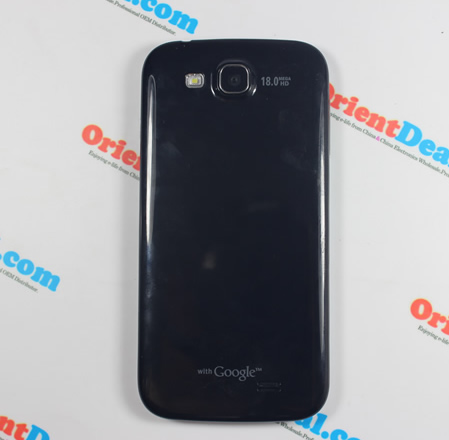 The cameras are quite high-end, with the one on the back being 13MP, and the one in front 5 MP. Both should take decent pics that can be used on Facebook, and the front one can also be used for video-chatting.
It's also dual SIM and dual standby, and you'll be able to use it with 2 networks at once. That tends to drain the battery quicker, but fortunately it has a 2500 mAh battery, which is almost as big as the Galaxy S4's 2600 mAh battery. Combined with the efficient Cortex A7-based CPU, it should last you the whole day easily.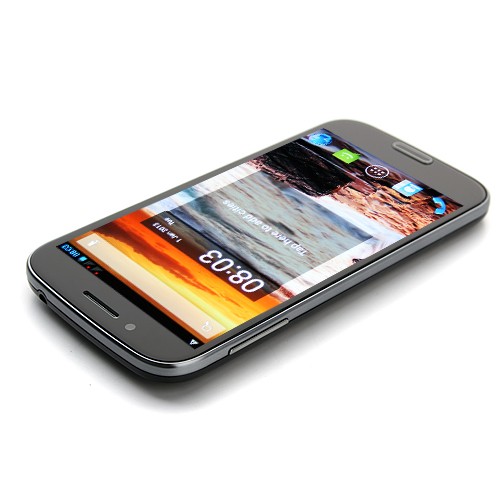 The display is very high-end for this phone. It's pretty large at 5″ in size, is IPS, so very good quality and viewing angles, and surprisingly for this price level, it has a 1080p resolution, which makes text and pictures look very crisp on it.
The OrientPhone S4 comes with Android 4.2 Jelly Bean, just like the Samsung Galaxy S4, so you'll benefit from all the more recent Android features, such as PhotoSphere, and the quick toggles, or the lockscreen widgets.
This phone doesn't have all the high-end features of a Samsung Galaxy S4, but for something that costs less than half the price, you can't really expect that. For its own price of $250, the OrientPhone S4 the phone is quite good, especially with its 1080p IPS screen.