During current times you need to do anything to stay protected. It is known that the coronavirus lives more if attached to warm surfaces, like our mobile phones. If you're not already doing it, you should disinfect your cell phone when you come home.
With this tech innovation you can disinfect your phone while it is charging, so you don't waste any extra time or energy.
The most practical tech innovation for the covid pandemic is MegaVolt UVC Germicidal Charging Station. A charging station that will kill the germs from your phone or other items.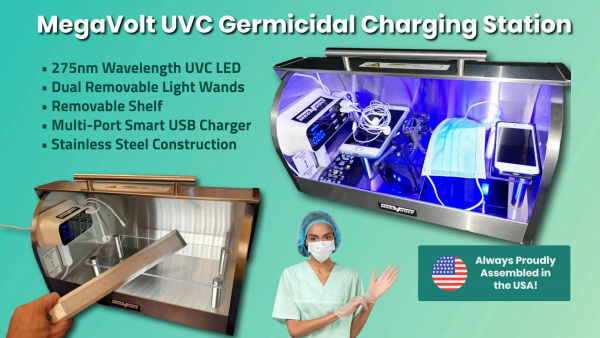 With MegaVolt innovative charging station you can charge your phone while it gets disinfected, along with other items you want to sterilize.
It has 2 powerful LED UCV lights for better coverage, multi-post usb charger and removable shelf to make space for bigger items.
You can order one from MegaVolt Website.