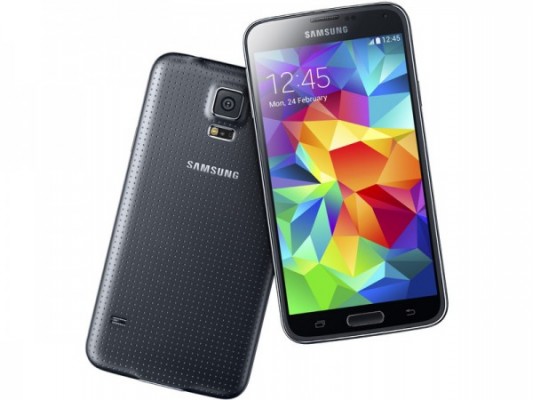 The successor of the Samsung Galaxy S4, the Samsung Galaxy S5, was released at the Mobile World Congress 2014 with Samsung's fifth conference completely packed with journalists waiting to see what Samsung's latest flagship holds. The Samsung Galaxy S4 is old news. Sure, it is an amazing smartphone, but all eyes are on the Samsung Galaxy S5 now. So what are the new features Samsung has implemented into this year's Galaxy flagship?
Design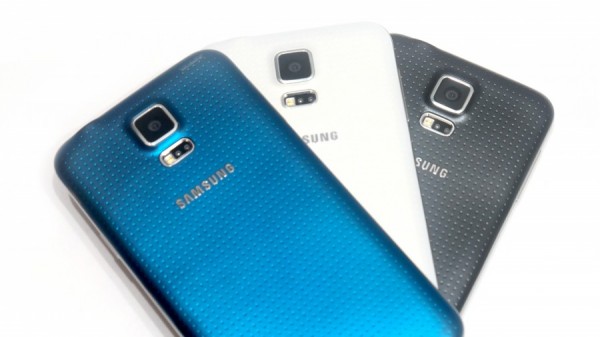 Thankfully, this time there is no more shiny plastic or laughable attempts to make the Samsung Galaxy S5 look like a leather notebook. It feels a lot more grippable in hand and a lot more nicer, too. Then, there is the fact that the Samsung Galaxy S5 is waterproof, bringing it face to face in the likes of Sony's Xperia Z1.
Screen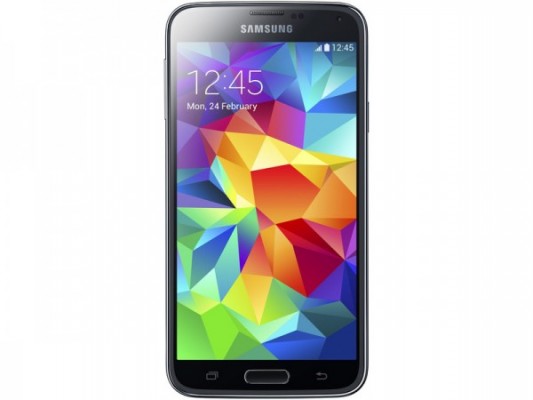 The screen on the Samsung Galaxy S5 is now 5.1 inches which is up from 5 inches. It is a Full HD Super AMOLED version which is, theoretically speaking, a little less sharp than before. As the screen is now 5.1 inches, rather than 5 inches, it is a drop down from 441ppi to 432ppi on the Samsung Galaxy S5. In the end, we finally get a 5.1-inch FHD Super AMOLED (1920 x 1080) that is IP67 Dust and water Resistant.
Processor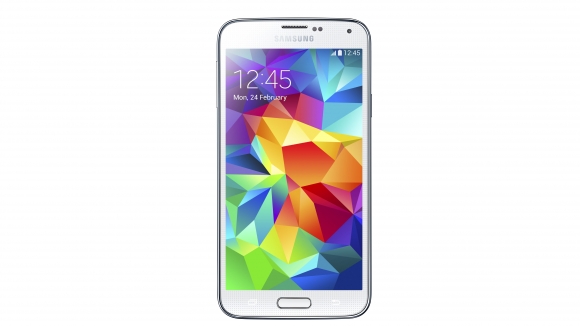 There was a lot of talk that Samsung wanted a bit of action that the 64-bit A7 processor which Apple stuffed inside the iPhone 5S, which was blowing benchmark tests left and right, was getting. Well, 64 bit was certainly not what Samsung had in mind. What we end up with is a 2.5GHz quad-core processor with 2GB RAM.
Android Kitkat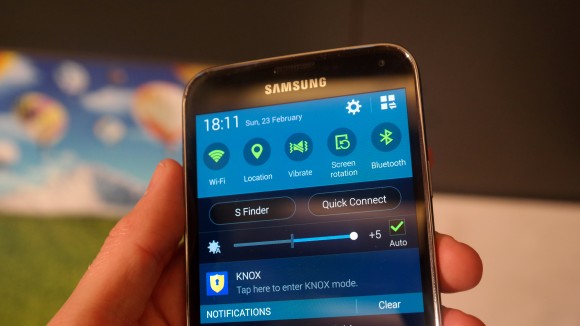 The Samsung Galaxy S5 will be sporting Android 4.4.2 Kitkat. Obviously, it won't be the pure Android experience you get with the S5, as Samsung has implemented a new, retooled TouchWiz interface on top. The skin is a big jump forwards. The notification bar is different from the ones Samsung has employed with TouchWiz all these years.
There are now links to the S Finder and Quick Connect, which, theoretically, allows you to move through the Samsung Galaxy S5 at a greater speed.
Camera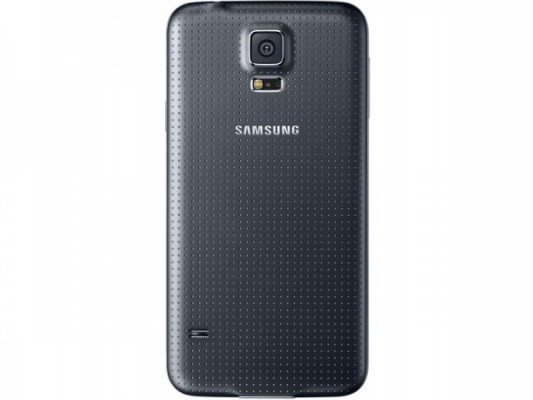 The Samsung Galaxy S5 comes equipped with a 16MP rear camera and 2MP front camera. It shoots 4K at 30fps and also introduces a whole slew of new functions such as, video stabilisation, HDR and selective focus. Samsung also announced that the Samsung Galaxy S5 will feature a new "reflector integrated Flash LED". Samsung claims it will allow for a wider field of view, better daylight and nighttime photos and it will ensure everyone in a photo is illuminated by the flash.
Fingerprint Scanner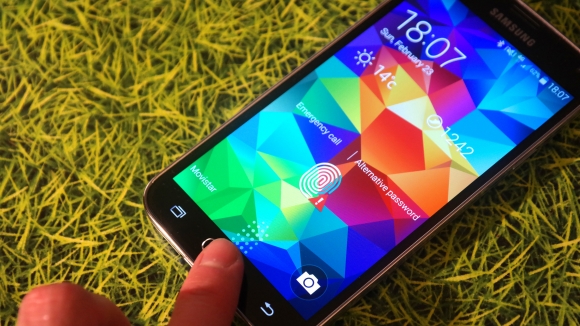 The Samsung Galaxy S5 also comes fully integrated with a fingerprint scanner. It is a very accurate scanner that works only after you wake the phone – an extra step Apple doesn't make you go through – and scan you finger down from the screen to the bottom of the home key.
Battery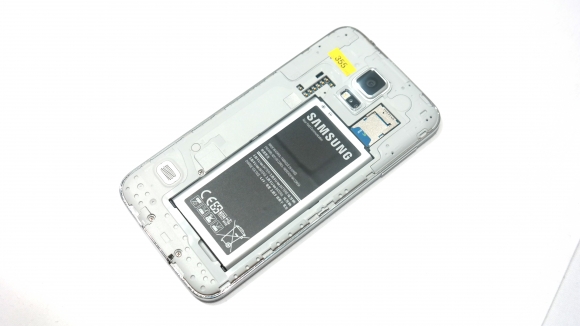 The Samsung Galaxy S5's battery power comes at an impressive 2800 mAh. Samsung also quotes Standby time of 390 hours and Talk time of 21 hours.
It also features an ultra low power mode, which Samsung reckons can last you 24 hours with only 10% of you battery left. It does this by turning the screen black and white, severely limiting the apps you can use and generally turning the wick down on everything it can.