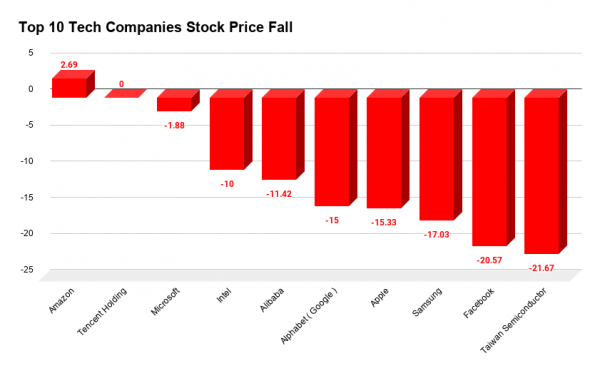 In the past few months, stock market lost almost 25% because of the Covid-19 lockdown in most countries. Investors expect a big economic crysis and people act on fear that they will lose their investments.

Experts are predicting that 50 million jobs will be lost in US. This will create a spiral effect that will bring the economy down. In reality, no one knows what will happen, but since people don't want to risk their investments, stock markets are crashing everywhere.
Let's see how top 10 tech companies are doing in these times. Since most activities are shutting down, people spend much more time on their phones, tablets, laptops and PCs, to work online, watch movies, play games, connect with friends, teleconferences, etc. Despite the fact that their user based increased during the last month, with more and more people having to rely on online tools, their stock prices also dropped. Not as much as the general economy but enough to see that people have a pre-crysis behaviour.
First, let's take a look at how biggest index funds did in the past few months. The biggest 3 index funds in US, Dow Jones Industrial, S%P 500 and Nasdaq Composite lost on average more than 20% in just 3 months.
Dow Jones Industrial Average
Dow Jones index lost 26% this year and dropped to a value last registered in January 2019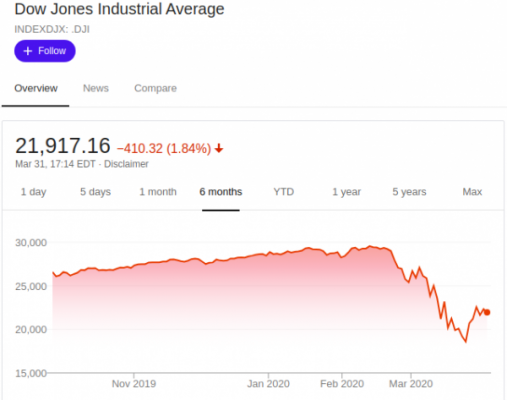 S&P 500
S&P 500 Index dropped to values similar to 2017, with a 20% loss this year.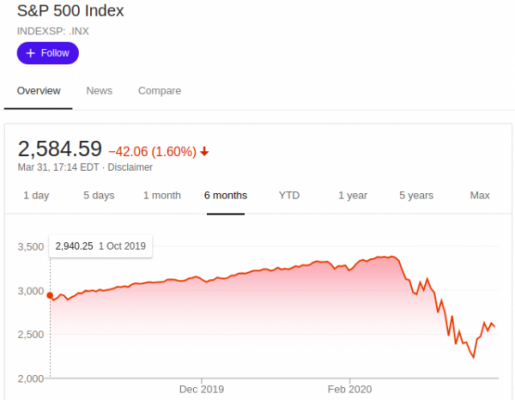 Nasdaq Composite
Nasdaq Composite lost only 15% compared to the start of the year, but lost over 20% compared to a peak this year, registered on 19 February. That is the moment when things started to go down.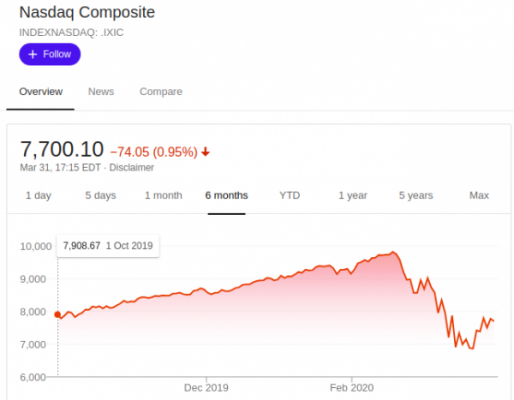 Apple
Apple, the most valuable tech company in the world lost 15% this year and 21% compared to 19 February, the moment when things started to go down.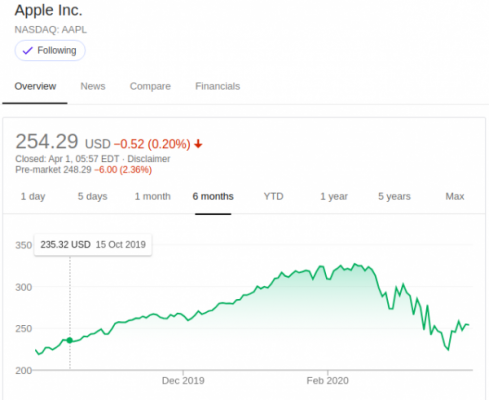 Microsoft
Compared to the stock prices at the start of the year, Microsot stocks dropped only 1,6%. The stocks registered a big rise until 19 February, when it started to drop. Compared with 19 February, they lost as much as 17%.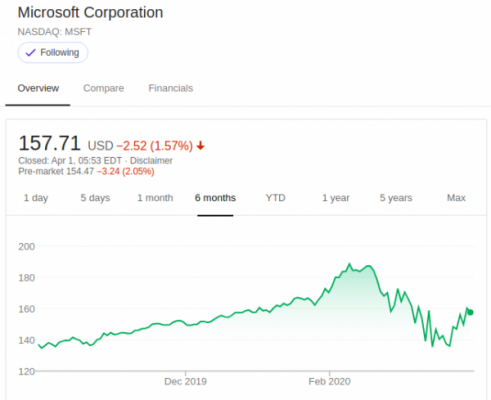 Amazon
Amazon stocks are even healthier. Compared to the beginning of the year, their stocks gre with 2,6%. But compared to the time markets started to crash, 19 February, they lost 10%.

Since most people stay in their homes, Amazon business should have exploded. Despite of that fact, their shares still dropping because of the fear that the economy will go down.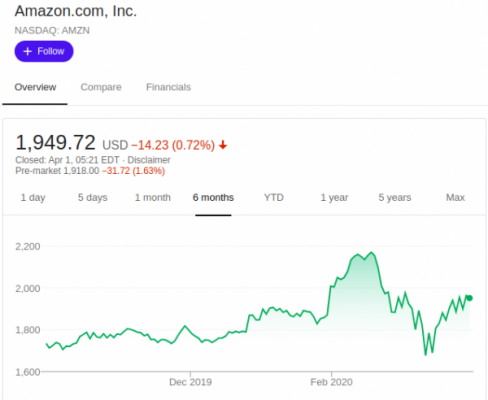 Alphabet ( Google )
Google shares dropped by 15% this year. Their business is directly connected with the advertising budgets of all companies in the world. Since most of the economy is in lockdown, they cut advertising costs.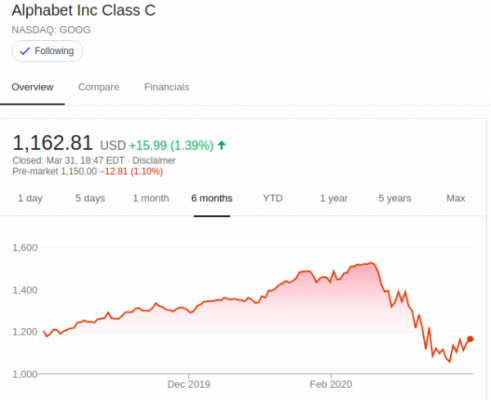 Samsung Electronics
Samsung lost 17% this year. Because it is based in South Korea, one of the first countris affected by the novel coronavirus after China, their shares started to drop earlier. Their drop is one of the biggest throughout tech companies, a signal that investors expect the demand for new gadgets to drop in the coming months or years.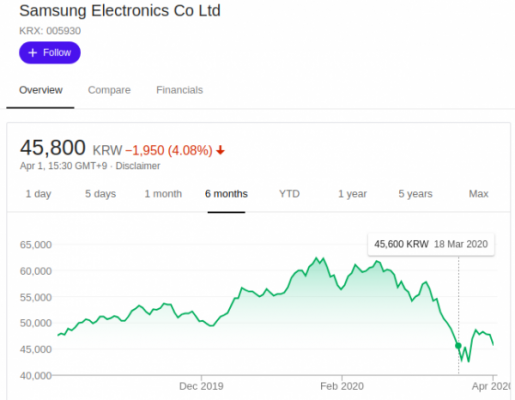 Facebook
Facebook is the most used platform. It is the main source of news for most people in US and Europe. All new and good coronavirus news are distributed trough the social network. However, their income is also depending on the companies advertising budgets. losing over 20% this year, making it the biggest drop in top 10 tech companies.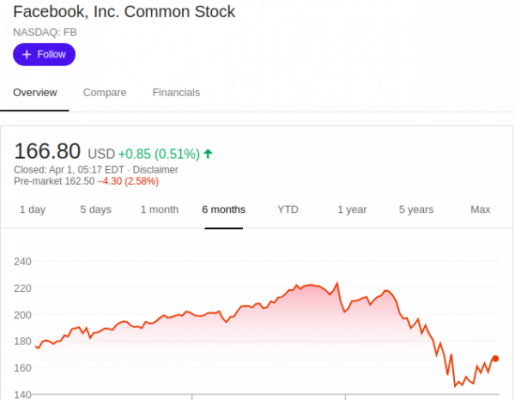 Alibaba Group
Altought China was the first country to experience a lockdown, putting their economy on hold, Alibaba stocks experienced only 11% drop. Sings that investors are confident in China ability to recover from the economy crash.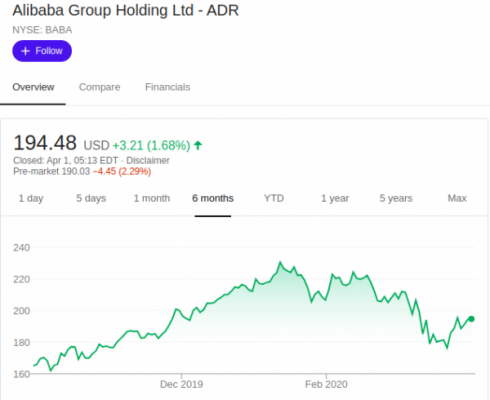 Tencent Holding
Tencent is the company that owns the most popular video games. Since people stay in their homes, they play more, but the company still experienced a 7% loss since 19 February, but they are at the same level as they was at the beginning of the year.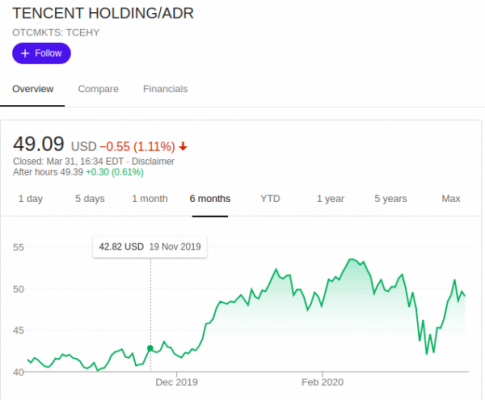 Intel
Intel is another tech company that seems to do better than the rest, losing only 10% this year. However, this might be due to the fact that their stocks rose in January and February and then experienced a big drop in March.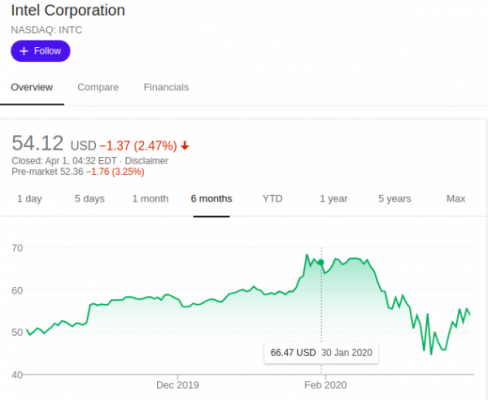 Taiwan Semiconductor
The company is one of the biggest droppers this year, losing 21% from the start of the year.
Conclusions
While the top 3 US index funds lost on average 20% compared to 2 January, and 24% compared to 19 February, top 10 tech companies lost on average 11% compared to 2 January and 17% compared to 19 February.
It seems that companies who rely on advertising budgets are most serious impacted by the outbreak.