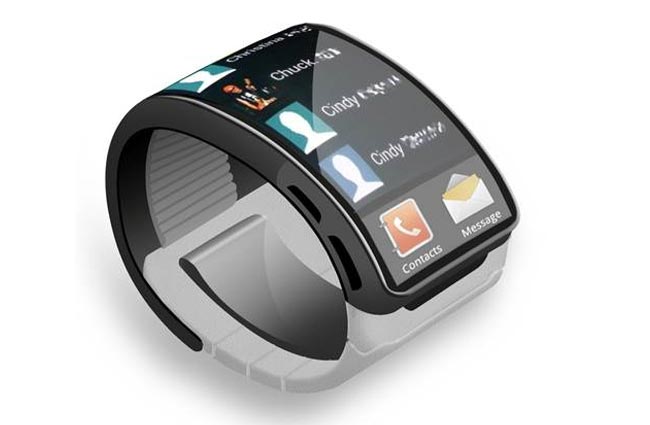 It's undoubtedly that, the "Wearable Watch" technology is the next trend in the current world, with Google Glass being the latest trend. The Google Glass project has pulled up all the nerves, and showed us the true potential of Google. And, as you know the Google vs Android saga, rumors pointing out that Apple is working on an iWatch to compete with Google's Google Glass.  However, if we move from a device worn on the head and jump down to a device worn on the wrist, this is where the competition really begins.
The idea of a portable wearable gizmo may not be much appealing to many, but it is more than technology development rather than comfort or any other. But the idea of a smartwatch has been accepted by a lots of folks. Apparently, Apple,Samsung, LG,Qualcomm all are trying to break into the competition with their own franchise watches. Pebble, a small startup , has already built one of the smartwatches and is on the verge of selling, at a fair price of 150$.  Wrist device that most are calling a smartwatch – a device that will synch with your smartphone and allow texting, email retrieval, and music playlists, etc.
Samsung too revealed that they are in the race, though there was no other details available. They applied for the trademark "Samsung Gear," and although the primary description was vague, the secondary description clearly focuses on watches, wristbands, and bracelets capable of communicating with phones, PCs, and tablets.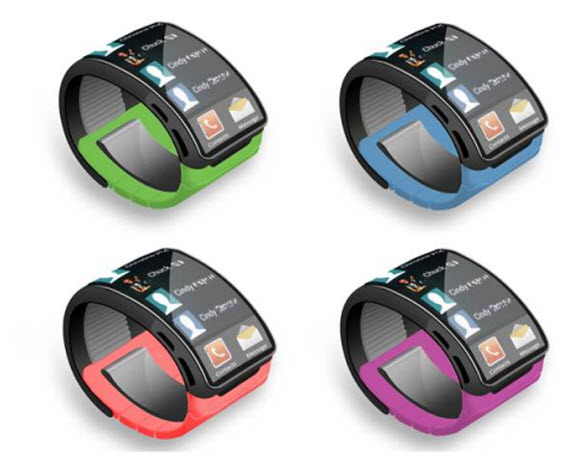 Today, we get to feast our eyes on some possible designs released today of the Samsung Gear based on a "patent and trademark insider's" concept images. Based on the images, Samsung is trying to put a flexible display along with a flexible strap, with users can customize the straps with different available colours. If Samsung would try to manage the device under 250$, then would be really a great buy for all of us.