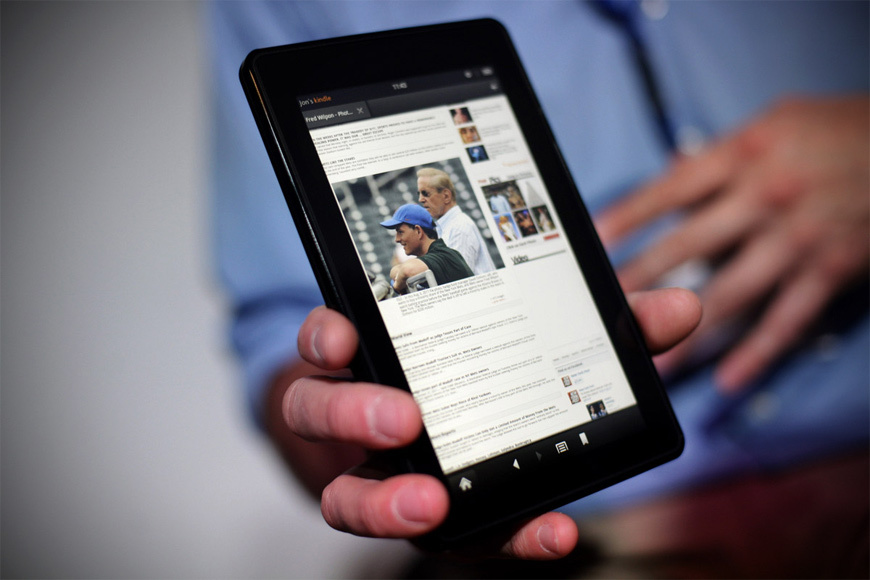 We recently got hold off some news about  the Amazon Kindle Fire HD and Kindle Fire HD 8.9 tablets, the specifications of Amazon's entry-level Kindle Fire tablet have been revealed. Folks over  BGR, the new tablet will be seeing a modest specs bump rather than huge change. It was said that The next-gen tablet was much to be a competitor to Next-gen Nexus 7, but we think Amazon have some other plans either!
The blog notes that next-gen Kindle Fire tablet will be powered by 1.5GHz dual-core Texas Instruments OMAP4 4470 processor, the same processor, which is currently featured in the Kindle Fire HD tablet, along with PowerVR SGX544 GPU. While the processor update is not much as it was expected( Snapdragon 800) but Amazon is playing cool with the next-gen tablets.
BGR also stated that this is the last device, for which Amazon is opting for an OMAP processor and is said that Amazon will shift it's base to Mediatek in future.
Coming to other specifications, the upcoming Kindle Fire tablet will pack 1GB of RAM, Android 4.2.2, and 7-inch 1280x800p resolution. For the looks, Amazon is going for what the previous devices delivered with sharper angles and slopes towards the edges.
The next-generation Kindle Fire tablet along with two new Kindle Fire HD tablets is expected to arrive as early as next month.