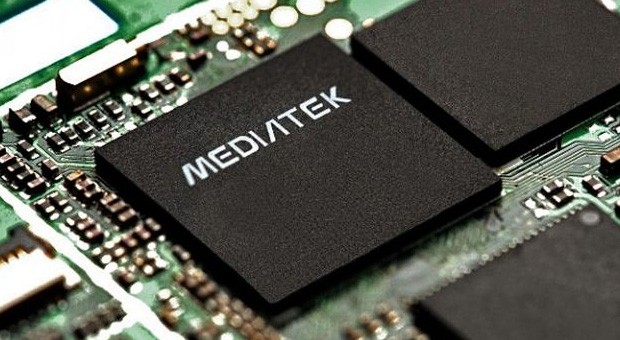 Qualcomm, like Nvidia and Samsung, don't seem to care that much about the very low-end of the mobile chip market, which is why this leaves the door wide open for companies like Mediatek and Spreadtrum to gain market share in the chip market, by selling a ton of low-end chips.
MediaTek's processors have been used by over 50% of China's branded smartphones since the MT6575 chip was introduced in 2012. Due in large part to factors such as high pricing and the lack of hardware and software compatibility with various Chinese-made devices, Qualcomm's chip usage rate has been gradually declining in China, and shrunk to as low as 33% in 2013.
Qualcomm made pretty much the same chip as Mediatek, a quad core Cortex A7, but they haven't promoted it too much, and either promoted the underclocked Krait-version of the chip with the same name, because they'd rather promote their in-house chips than ARM's, or they didn't even care to promote these low-end chips because there's not a lot of profit to be made from them.
Qualcomm, however, would be mistaken to think this way, because the low-end competitors of today, are the mid-end and high-end competitors of tomorrow. Intel is basically facing the same problem against all ARM chip makers, including Qualcomm, as ARM chips are starting to compete for tablets and even notebooks in the marketplace.
Despite being an indisputable leader in the high-end smartphone market, Qualcomm's MSM8X30, MSM8X26, and MSM8X25Q processors are still facing a lot of stiff competition in the low-to-mid end mobile sectors. A way Qualcomm may reverse its struggles in China is by taking advantage of the country's rapidly growing 4G/LTE developments. The company will have a good chance of emerging as a major LTE market leader should China's 4G business opportunities appear in early 2014.
Qualcomm was smart to build LTE into their chips early, and now they have this important competitive advantage, although they need to keep evolving it with integration with more bands at once, and with higher speed LTE Advanced, because the competitors are catching up there, too. In fact, Mediatek has also announced a LTE-integrated chip recently.
For now, Mediatek will try to win the low-end and mid-end of the mobile chip market, with the help of the ARM Cortex A7 CPU core, but I can see them reaching for higher-end devices later on. There's no reason why Mediatek couldn't license the ARM Cortex A57 core for next year, and for all we know, they might.
[Via
Digitimes
]