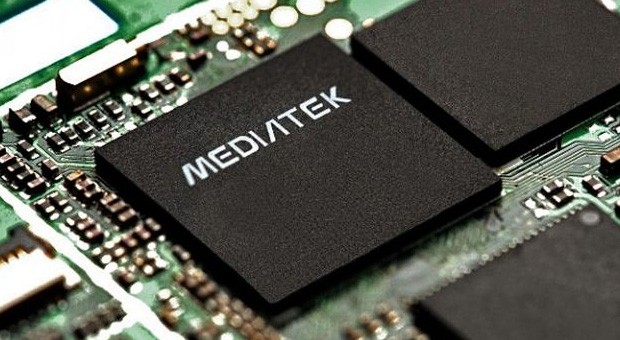 Mediatek is rumored to launch a new 28nm chip based on ARM Cortex A7 cores, that will be clocked at 2 Ghz each, and named the Mediatek MT6592. With this chip, Mediatek is taking its battle to the high-end.
I was just recently saying how Qualcomm should watch their backs, because if Mediatek owns the low-end and mid-end of the mobile chip market today, they'll own the high-end tomorrow, and saying how it's inevitable Mediatek will launch a high-end chip soon. It seems that's about to happen, according to this latest leak.
The most interesting part about this chip is not that it has reached 2 Ghz. That could easily be done with Cortex A15, and Qualcomm is already pushing for 2.3 Ghz with its Snapdragon S800 chip. What's interesting is that they are doing it with Cortex A7, which is the same core that's found in Mediatek's other recent chips that targeted the low-end and mid-end of the mobile market. But now they intend to get into the high-end market with the same chip, clocked at 2 Ghz, which is way above what ARM itself was recommending for this chip.
ARM never meant this chip to be used at the high-end, but that doesn't mean it can't be done. The ARM Cortex A7 core is a very efficient one, which means you should be able to clock it a lot higher, without bursting through other the power threshold that other high-end chips have.

Apparently, this chip can achieve over 30,000 on AnTuTu, which is more than Samsung's Exynos 5 Octa, that uses Cortex A15 for the high-end (clocked at 1.6 Ghz). While I'm expecting this to have pretty good performance for the high-end, this surprises me a little, because at the same clock speed, Cortex A15 should be twice as fast as Cortex A7. The Samsung Exynos 5 Octa does use a lower clock speed, but not low enough to explain why the Mediatek MT6592 would beat it.

Perhaps there are other factors involved that give it this advantage, such as having a better GPU (that would affect the total score), or being made with a different manufacturing technology, or perhaps the AnTuTu score being faked (not like it would be the first time).
The chip is supposed to be officially unveiled later this month, and it will appear in devices in Q4, along with an integrated LTE modem.