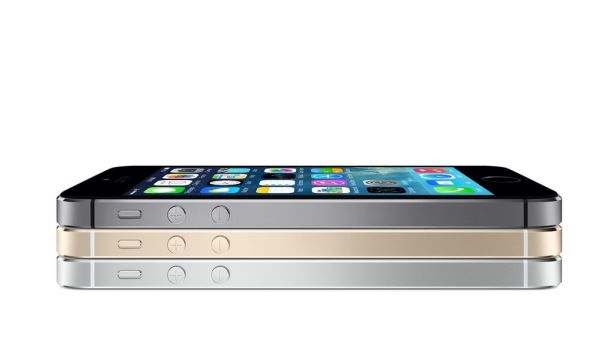 On 9/11/2013 Apple released its latest flagship smartphone.It packs some heavy gear such as the new A7 chip with a 64 bit architecture , finger recognition technology and last but not the least iOS 7. It costs £549 (contract free) but Apple has launched a  cheaper version of the iPhone known as iPhone 5C.
iPhone 5s: Size And Build Quality
This is where the iPhone has an edge over all the other smartphones and Apple has made no compromises when its comes to the iPhone 5s. It is sleek and feels premium, with a depth is 7.6m and weighs about 112g , which Is thinner and lighter than its major competition's like the Samsung Galaxy S4. It Is Also 128.3 m tall and fits easily in the pocket. It comes in three shades , gold , silver , space grey.
iPhone 5s : Features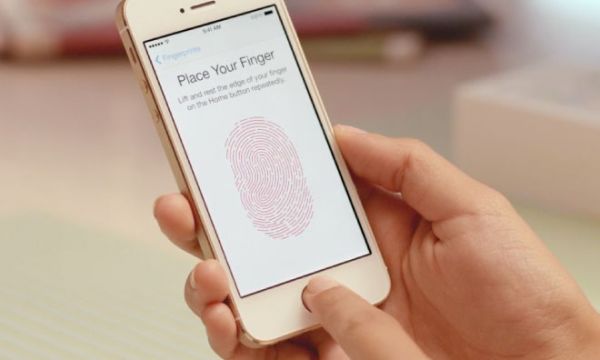 The Main Feature Of The iPhone 5s Is The The Fingerprint Scanner Which Apple Calls The Touch I-D. U Can Use It For Purchasing Contents From i-Tunes , Unlocking Your Phone etc . Apple's Phil Schiller Also Said That No Data Would Be Stored On I-Cloud Server But Directly On The  Hardware . The iPhone 5s Also Packs An Improved 8 Megapixel , 1.5µ pixel iSight camera On The Back. Another Feature Of The Camera Is That It Can Shoot Videos On Slo-mo ( Slow motion ).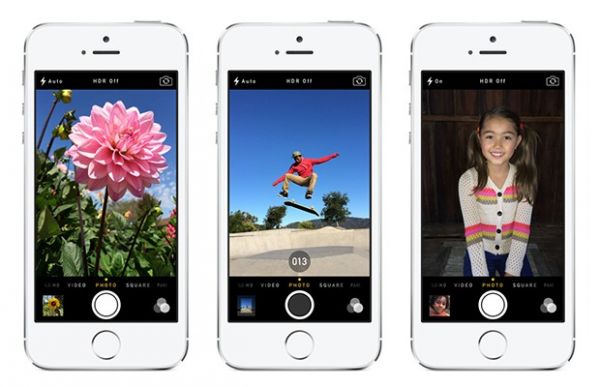 The Effect Is great And Will Undoubtedly Spawn A New Wave Of GIF Memes And Slowed-down Footy Skills. In Addition, You Get Image Stabilisation That Combines Ten Shots A Second To Produce The best Picture, A New f/2.2 Aperture And 15% Bigger Sensor Area Than The iPhone 5.
Another Change In The Camera Section Is The True Tone Flash , Which Picks The Right Light For Its Environment To Improve The Pictures Taken.
iPhone 5s : Screen
he iPhone Still Keeps The Same 4-inch , 1136×640 At 326ppi Screen . And With iOS 7 It Looks More Colorful , Display Contrast Is Balanced And Black Looks Jet Black Which Adds Real Depth And Clarity To HD Videos And Still Image.
iPhone 5s :  Performance
With A Brand New A7 Processor And A 64-Bit Architecture Which Delivers 2x Faster Speed And Graphic Performance. A Demo of Infinity Blade III Was Played And The Graphics Was Simply Outrageous , With This Much Power In Offer There Will Be Some Specials This year.
iPhone 5s : Battery
Apple is Promising A Ten Hour Talk Time On 3G , 250 Hour Standby , Ten Hour Internet Use On 3G , LTE And WiFi With Video PlayBack Upto 10 Hours And Audio Playback Upto 40 Hours.
iPhone 5s : Verdict
The iPhone 5s Has Improved Performance And Added Some New Features . With The Addition Of iOS 7 ,  Its Gonna Have A Premium Look To It And Might Even Tempt Some Android And Windows Users. But The Smartphone Market Is Filled With Big Names Like Samsung Who Unveiled Their New Phablet Which Is The Note 3, Which is A Pure Power Machine. If Your not Buying The iPhone 5s On Contract, The Prices Look Rather "Premium".
iOS 7 Released Date : September 18 2013
iPhone 5s release date: 20 September 2013
iPhone 5s price: £549 (16GB), £629 (32GB), £709 (64GB)