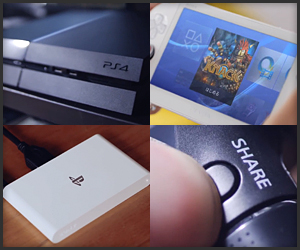 After announcing two brand new pieces of hardware, Sony has also released a detailed video to showcase their functions too. The video shows how the three new consoles connect through the PlayStation 4 environment. The video clip follows a group of friends as they play with the Sony PlayStation 4 console, the new slim PS Vita, and the tiny PS Vita TV console.
Showcasing the new hardware, video-on-demand and social features, Sony TVs, and even a Sony projector, the video shows a very optimistic view for Sony's consoles and their future. The video named 'a day with PlayStation' is a compelling, if optimistic, vision of how all of Sony's hardware could fit into your life.
The video shows how the Sony PS Vita can use the 'Remote Play' feature to play a game you just paused from your Sony PlayStation 4 and continue from the point where you left off. This is actually a really cool feature as you can pause the game from your PS4 and continue it while you are taking a bus ride to town. The video also showcases Sony's second piece of PlayStation hardware, the PS Vita TV. As the name suggests, Sony PS Vita TV allows you to play PS Vita games on TV. It also allows you to play PS4 games too via the 'Remote Play' option.
This video shows how you can use these devices in your life and make it a fun time.