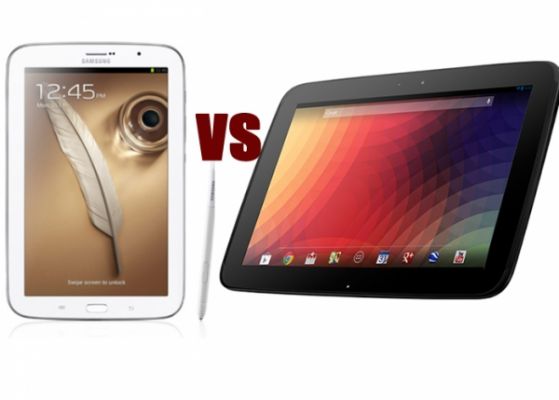 There haven't been too many Android based tablets launched lately, but there are at least 5 good options in the market right now for those looking for a tablet.
Google Nexus 10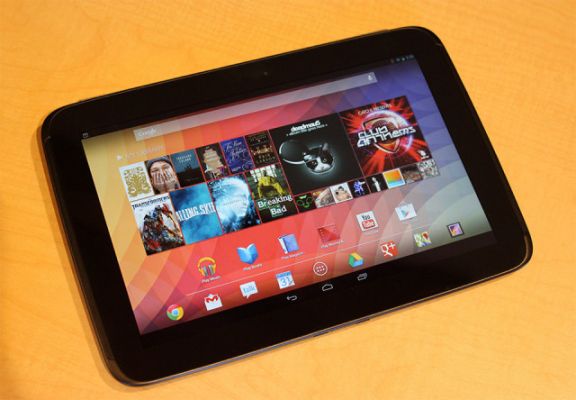 The Google Nexus 10 remains the best Android tablet on the market, for two mains reasons. One is that it has the yet unmatched 2560×1600 resolution, which makes fonts appear as crisp or better than they appear on paper, which makes reading a very enjoyable experience on it.
The second reason is that it's getting the latest versions of Android as soon as Google releases them, and unlike most other tablets (except perhaps the Asus ones), they also get updates for 18 months or so.
Google Nexus 7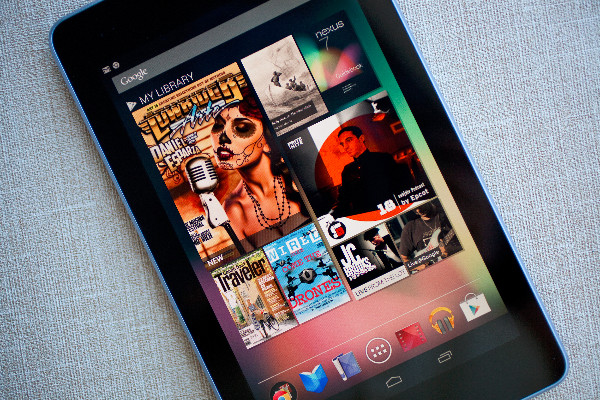 Google Nexus 7 is the other Google tablet, made by Asus, and while it's not a high-end one, it costs only $200. For that price you get a quad core Nvidia Tegra 3 chip, a 1280×800 display, 16GB of internal storage and 1GB of RAM. Plus, the best part about it is that you get the latest Android updates directly from Google, just like with the Google Nexus 10.
Sony Xperia Z Tablet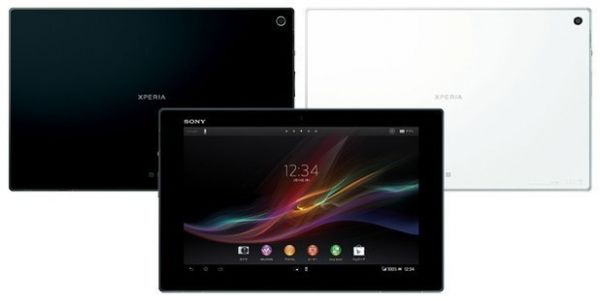 The Sony Xperia Z tablet was recently released, and is now the second highest end Android tablet on the market, after the Google Nexus 10. Sony is trying hard to make quality Android devices lately, and this tablet is evidence of that. It's a very thin 6.9mm tablet (thinnest in the world), and it's all made of the same glass that they've used to make the Sony Xperia Z phone. It has a 1920×1200 display, a Qualcomm Snapdragon S4 Pro chip, 16/32 GB of storage, and 1GB of RAM. It's also dust and water resistant, just like the Sony Xperia Z smartphone.
Samsung Galaxy Note 8.0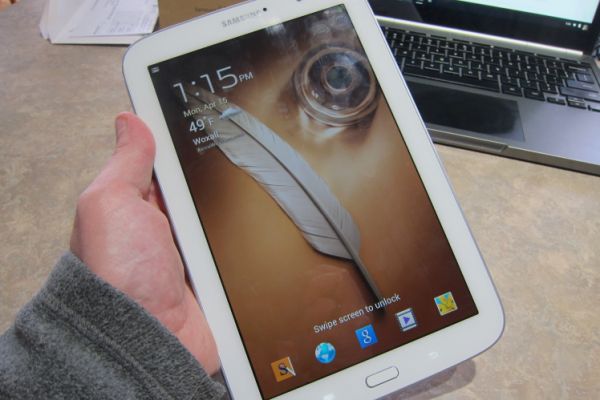 This one was also recently released, and if you're looking for the perfect middle between a large 5″ phone, and a 10″ tablet, then this is it. The Samsung Galaxy Note 8.0 is 8″ in size, which makes it easier to use than a 10″ tablet, but it also offers plenty of space to browse and read on it. It has a Samsung Exynos 4 Quad processor, 1GB of RAM, 16/32 GB of storage, and comes with a active digitizer pen, which makes it perfect for drawing.
 Asus Transformer Pad Infinity TF700T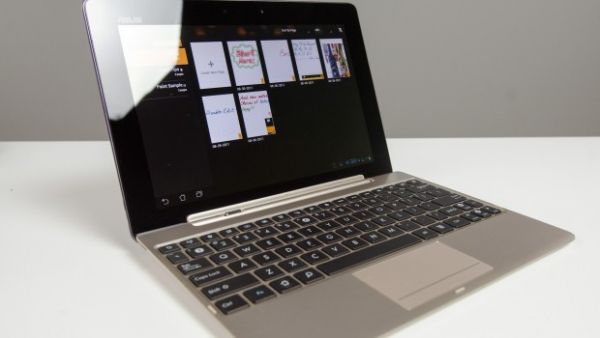 The Asus Transformer Pad Infinity TF700T is another top 5 Android tablet because it has managed to hold its own ever since it was released a year and a half ago. It's really one of the kind in the Android market, as you can "transform" it into a laptop, and take the keyboard with you. Plus, its keyboard doubles as an extra battery pack, so you'll get at least 15 hours of continuous usage on it. The processor is an Nvidia Tegra 3 at 1.6Ghz. It also has 1GB of RAM, 16 GB of storage, 1920×1200 resolution display, and a full aluminum body, which makes it premium looking and feeling.
There have been few new Android based tablets this year, but maybe we will see more in the second part of the year, especially if Google plans a whole new tablet optimized experience with Android 5.0.