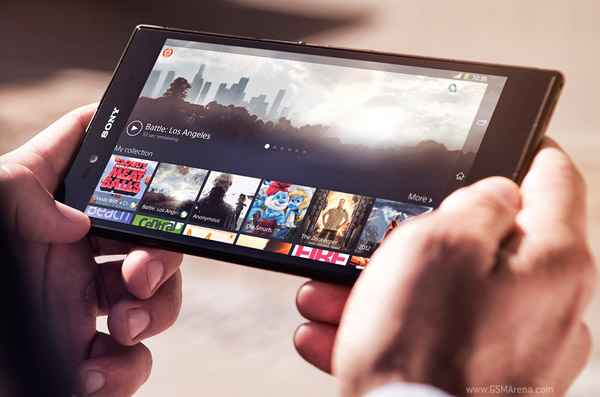 The Sony Xperia Z Ultra may have been a popular device, but apparently Sony believes positioning it as a phablet was the wrong way to go, and that it should do better as a Wi-Fi only tablet.
The Xperia Z Ultra was quite large at 6.4″ for a "phone" (or even "phablet"), and I believe Sony recognized that many people just couldn't use it as a phone when it was that big, and instead used it as a tablet. So for all of these people, why not just give them a cheaper devices that comes with virtually the same specs, except for a 3G modem and more storage.
The new Wi-fi only version will come with a Snapdragon 800, 32 GB of internal storage (double what the original had), 2 GB of RAM, and two 8 MP and 2.2 MP cameras. Unfortunately, it looks like the device will still arrive with Android 4.2 on board, which is a ridiculously old version of Android, but apparently this seems to be the compromise Sony has decided to make in order to add the new version of their skin on top. Personally, I'd prefer they released it with KitKat instead, and a lighter skin, but they went the other way and made the skin heavier by using an older version of Android to save time.
Since it's a Wi-Fi only version, I'm glad to report that it will be using the new 802.11ac standard, which should give speeds of up to 400 Mbps in a mobile. We probably won't see 1 Gbps speeds in mobile until the second wave of 802.11ac-2013 Wi-Fi modems start appearing in mobile devices next year. The new Wi-Fi only Sony Xperia Z Ultra tablet should cost about $499 in US, and the launch date is supposed to be January 24, 2014.