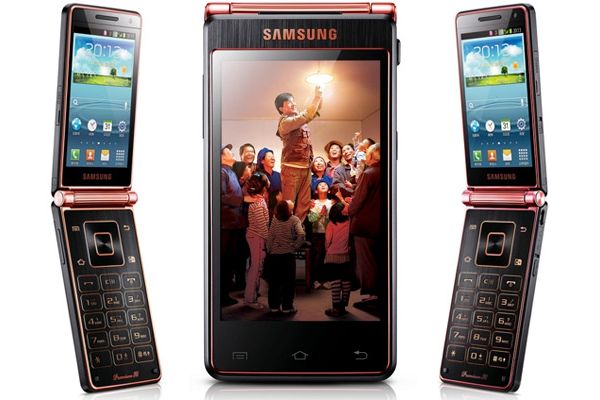 Well, there was a golden time when flip phones had a strong hold over the markets and almost 1 out of 3 devices where flip phones. But with an increase in demand of touch-phones the flip-phones already were in declining state and by today almost the word 'flip-phone is forgotten. But some fresh leaks from a Korean  news website have revealed some of the leaked screenshots of the device along with some rough sketches over design which reveals the layout of the device, according to us the device looks quite decent.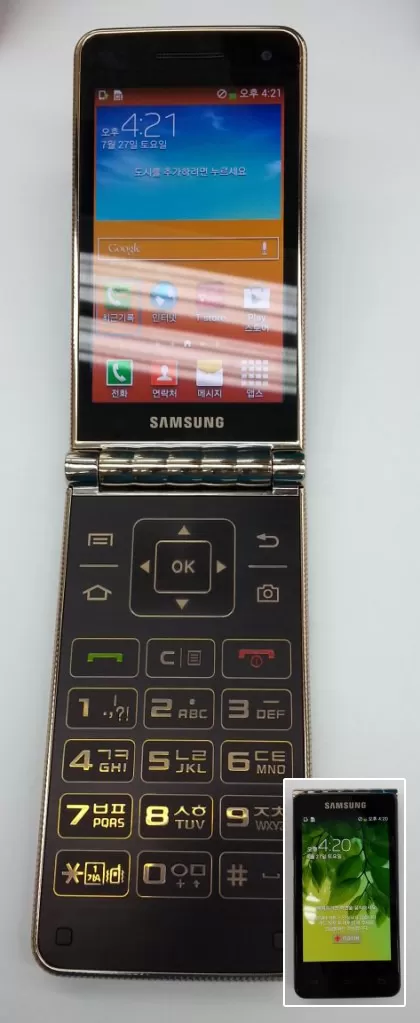 The phone will be rather known as Galaxy Golden over Galaxy Folder as it was known earlier.
According to reports, Samsung Galaxy Golden will pack 3.7-inch WVGA Super AMOLED display, and 1.7GHz dual-core Snapdragon 400 processor. The phone will also feature LTE support, NFC, Bluetooth and Android 4.2.
The phone is set to be released in Mid-August in Korea on KT and SK Telecom in the country with model numbers SHV-E700K and SHV-E700S respectively.
There is no rumor about whether the device would be available outside Korea or not, but seems like it will be a Korean-exclusive rather than a world-wide launch.
To remind you, this is not the first Android flip phone from Samsung, Samsung had earlier released SCH-W999 flip phone with numeric keypad in the Chinese market back in December 2011.