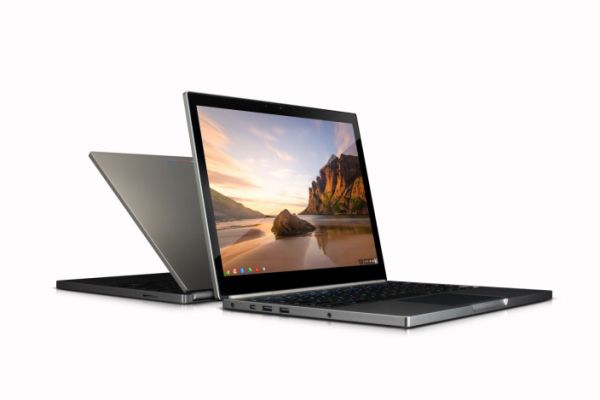 A Samsung Android notebook could be arriving within 3-4 months from now, ahead of the Android 5.0 release, which is supposed to be optimized for notebooks.
A Samsung Android notebook, or rather an Androidbook, without an interface that is well optimized for larger screens is not going to do well in sales, but it wouldn't be the first time Samsung released an Android device with an OS that wasn't optimized for it. Remember the original 7″ Samsung Galaxy Tab? That came with Android 2.3, even though Google said Android is not optimized for tablets yet, and that other OEM's should wait until Android 3.0 Honeycomb.
So what is Samsung trying to achieve with this first Android notebook? Samsung wants to get all the media attention and excitement, but I don't think this will work out as well as they think it will. I don't think Android is even optimized well enough for 10″ tablets right now, let alone 12″ notebooks, where you're using them in a different way with a mouse and keyboard.
All Samsung will do by releasing an Android laptop with Android 4.3 will be to embarrass themselves, and possibly even hurt whatever momentum Androidbooks will be getting in the media, if everyone will be disappointed with the Samsung Android notebook. It does seem like Android 5.0 will be the first Android version to be well optimized for notebooks:
Android Book – Android Book won't be introduced at the upcoming Google I/O as development of Android 5.0, which is targeted at NB, is incomplete. We think Android Book featuring Android.4x will be rolled out in the coming 3-4 months because some brand vendors, like Samsung (Korea), want to move first. But shipments will be limited as the current Android OS isn't well supported for laptops. – said analyst Mingchi Kuo from KGI Securities.
Of course, this could just be something this analyst is timagining, but I do think it's a pretty good prediction, that if Androidbooks are going start shipping this year, then Android 5.0 is most likely going to see some big improvements for notebooks.
One thing I'm hopeful for, is that all the Androidbooks will work in the same way as Chromebooks in regards to using the stock operating system, and being upgraded only by Google every few months or even weeks. That's really the big change I'd like to see, now that the Chrome OS boss is also the boss of Android. Anything less would be a truly lost opportunity for Google to drastically reduce fragmentation, and unify their ecosystem.