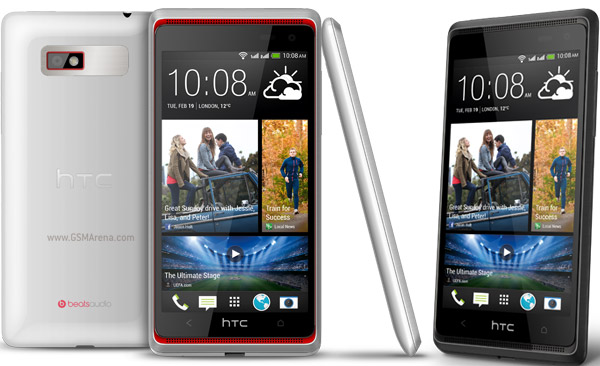 HTC is starting to sell low-end again using the Desire brand, and one of these new devices is the HTC Desire 600, a dual-SIM device that comes with Android 4.1 Jelly Bean and Sense 5.0 interface.
HTC is going to do a reboot of their low-end phones, and it's doing it by using the once flagship brand, the Desire name. The new HTC Desire 600 looks pretty good for a low-end devices, not just aesthetically but also in terms of specs:
CPU: quad core 1.2 Ghz Qualcomm Snapdragon S200 (ARM Cortex A5)
GPU: Adreno 200
Display: Super LCD2, 960×540 resolution
RAM: 2 GB
Storage: 8 GB
Camera: 8MP, 720p video recording
Front-camera: 1.6 MP
Battery: 1,860 mAh
OS: Android 4.1.2, Sense 5.0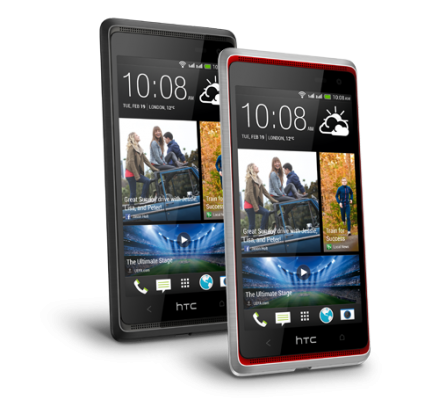 The phone also comes the much praised BoomSound speakers, which are probably the best speakers on a phone right now, along with Beats Audio feature, for more bass-heavy music. The device also has 3G with HSDPA connectivity (up to 7.2Mbps down), Bluetooth 4.0 with aptX, Wi-Fi b/g/n, NFC and GPS (plus GLONASS in Russia and the EU).
The new focus on the low-end for HTC with the HTC Desire 600 should help the company gain some market share, while educating consumers about their brand names in the market, and then possibly upselling them later on to a higher end flagship device.
HTC has been using a new design language along with some high quality components such as displays, processors and cameras. If they keep building these brands in the market, with significant marketing campaigns behind them, I can see HTC  rising as a top Android manufacturer once again. They've had some big financial issues lately, and some executives have left them (or have been fired), but they are managing these new product line-ups a lot better than before. With enough money to put in advertising, I can definitely see them crawling back to the top.