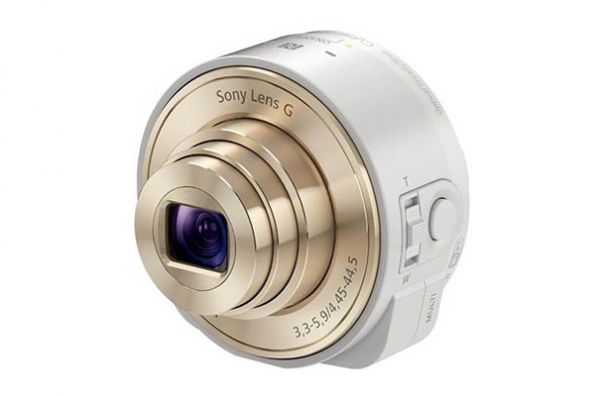 With just two more days remaining for the official event of Sony's IFA Fair event here at Berlin, more details are coming out of Sony's upcoming lens cameras have been leaked online. According to Sony Alpha Rumours, the lens cameras will be dubbed as SmartShot. Well the below screenshots reveals the new Lens from Sony, and it does look mammoth to us.
The blog also notes out that SmartShot lens cameras will come with in-lens image stabilisation and work with almost all smartphones using NFC/ Wi-Fi via the Sony PlayMemories app. The best feature being that the lens would be heavily supported by all the devices and not just Sony concentrated devices.
In addition, these lens cameras will be able to capture HD video in 1080/30p in MP4 format. Folks will be able to control zoom, exposure, white balance, and focus of these lens cameras directly from their smartphones.
As much as the price is concerned, it is slated that  Sony SmartShot QX10 is expected to retail for $250, while SmartShot QX100 will go for $450-$500.
We don't have much to go on besides these screenshots.