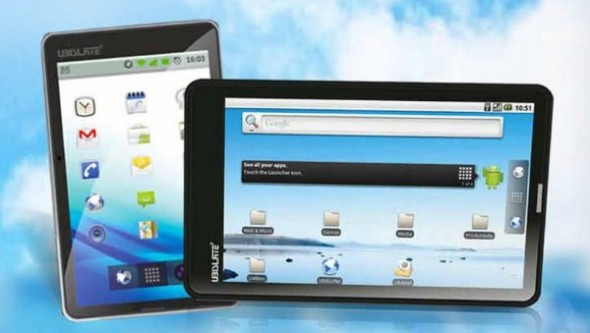 Android is not the only open source OS that has been growing in popularity in India, but also Ubuntu, which I think is mainly due to Dell selling Ubuntu machines in 800 stores through out the country there. Knowing that, the decision to make Aakash 4 support both operating systems makes a lot of sense.
We also know some of the specs for the upcoming Aakash 4 tablet:
1 GB DDR3 RAM
4GB Integrated Storage
Up to 32 GB Micro SD Support
7 inch LCD display with 800×480 resolution
Wi-Fi
Bluetooth
Minimum 3 Hours Battery Capacity for 720p video playback
Should Charge from 10% to 80% in two hours
3- Axis Accelerometer
Data with 2G, 3G or 4G dongle
Latest Android Stable Version
Dual Bootable with GNU/ Linux (Ubuntu)
What seems to be missing here is the processor. I've been hoping the next Aakash would take advantage of ARM Cortex A7 processors, and use something like Mediatek's quad core or even dual core Cortex A7-based processors. These processors are specifically made for low-end tablets, and the Cortex A7 is not only cheap, but also very battery efficient, which means it goes great with Aakash's small battery (to cut costs). It also gives decent performance at the low-end, around the same performance level as the old Cortex A8 or original Snapdragon CPU.
Aakash started out as the $35 built by the Indian government, but it seems they may be looking for simply license out the brand, and allow multiple manufacturers to make Aakash tablets. I think this would be a great way to privatize this project, and instead of the government spending more money on it, they can let companies take it from here.
I think  in time, thanks to high competition, the Aakash tablet will start being of higher quality, even at such low price. If they couple it with Android 5.0, which is supposed to work even better for low-end devices, it could have very good performance for such a low-end device. It will be interesting to see if it will come with Ubuntu Touch or regular Ubuntu, because I think regular Ubuntu will be too much for this hardware, but at the same time Ubuntu Touch won't be fully ready for a while.
[
Source
]