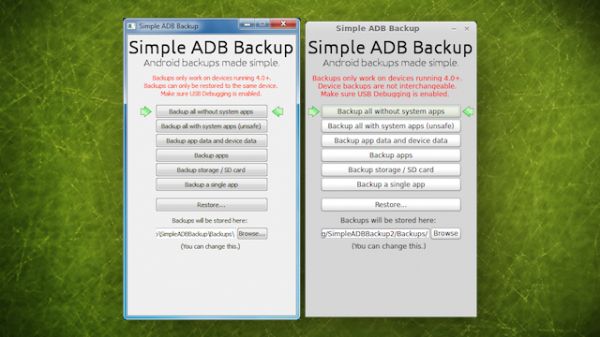 Do you want to learn how to backup Android phone and tablet for safe keeping, or because you want to try out different ROM's? Read on.
How to Backup Your Files
Backing up the files you have in your Android phone or tablet, such as music, photos or even contacts, is easy, even without other tools. All you have to do is connect the phone to the PC through USB, then find the files you need on the phone's SD card storage, and copy them over to your PC. It couldn't get any easier or faster than that if you already know how to copy files within your PC.
How to Backup Your Apps on Android
Backing up apps on Android is a little trickier, as you usually can't just copy paste them, especially if you need to preserve the data in them (such as saved settings, and so on), so you're going to need to use some tool for this. So here are some Android phone backup apps you can use:
MyBackup Pro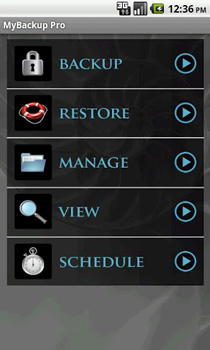 There are two types of software you can use to backup your Android apps and data: one for the PC, so you backup everything from the PC application, and one for Android, where you use an Android app to backup your stuff.
MyBackup Pro is part of the latter, and it doesn't even require root to backup your apps. Also, it can back-up so much more than your apps. It can backup photos, videos, music, bookmarks, call logs, contacts, and more.
The app also works with rooted devices, and it gives extra features such as allowing you to freeze bloatware, uninstall apps and force close applications. There's a trial version that you can use for 30 days, if you're simply looking for a free backup app for Android.
Titanium Backup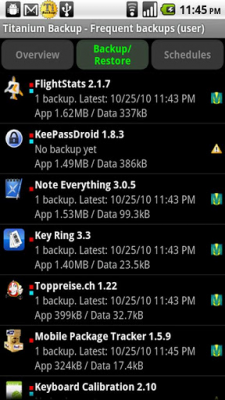 Titanium Backup is probably the most popular backup app for Android, with over 9 million users, and it offers a complete backup of android phone or tablet. However, it's not the most user friendly, and it also requires rooted devices, so if you're phone is not rooted, then you won't be able to use it properly. The app has a lot of features to help you backup and restore anything you want, so head over to the Play Store to see all the features it gives you.
Simple ADB Backup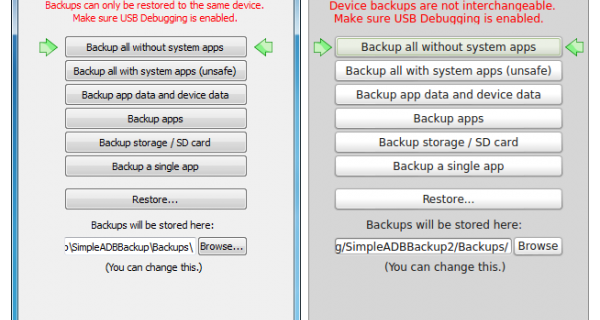 This one is one of those PC applications I was talking about, and it offers free android phone backup. If if you feel more comfortable using a PC app instead of an Android one to backup your stuff, then you should use something like Simple ADB Backup.
The app offers all the main backup features that you'd expect, and it works on Windows and Linux platforms. All you need is to connect your phone to the PC through USB, and to install ADB (which you get by installing the Android SDK). It only works with Android 4.0+ devices.
Besides all these tools, you have to keep in mind that you can also backup Android apps to Google's cloud for your smartphone, and it's done automatically. It's just that it will not save your app data (for the moment, at least).