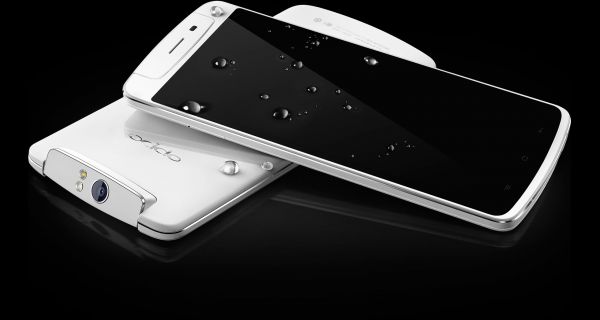 The Oppo N1 is here to redefine innovation. It clearly believes that slight changes in screen size, the processor or even the slight changes in the design belies Innovation. It comes with four different features to completely redefine Innovation. But do these features stand out of the crowd, lets take them one at a time.
1. Camera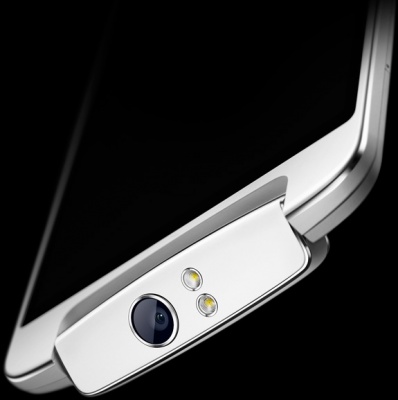 The first thing you will notice about the innovative device is its camera. But in the time when all smartphones come with two cameras, the Oppo N1 comes with only one. But this one camera becomes many with a click. The camera module of the N1, along with the 2-LED flash and the speaker piece is completely rotatable, somewhat like a display of a camcorder. So this rear camera doubles up as your front camera, your top camera, or which angle you want out of the 180 degrees. Oppo claims that this swivel camera can be rotated around 1,00,000 times without any worry, and this is about 40 times a day, for complete 7 years. I guess one cant ask for more. This tailor made camera also claims to use 6 physical lenses to provide you with much clearer images.
2. O-Touch Panel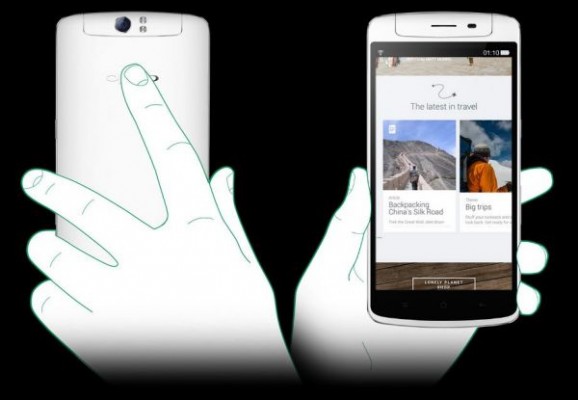 The LG G2 taught how to use the back of your smartphone by adding buttons to it, the Oppo N1 learnt from it and at the same time completely redefined it. The G2 had a physical button, and 2 touch sensitive ones while the N1 comes with a single touch sensitive area. You can barely notice the small rectangular area, but you wont be able to overlook the functionality it is to offer. You can use this area to navigate home screens, scroll in your browser and even snap photos, all without blocking the beautiful the display. Though currently the features are limited, but since the developers will get the SDK to play with, we can expect a lot more from the small area.
3. O-Click Control
This one brings innovation to the Android Device Manager, now instead of opening up your laptop, waiting for it to boot up, searching for ADM, and then ringing up your device just to realize the WiFi on it was turned off, you can simply use this small device to ring up your misplaced device. It works for up to 50 meters, and maintains a connection via Bluetooth. This small device also doubles up as a remote for your camera, so that you can take all the group photos you want, without any hassle. Also, it is small enough to become your new small key-chain.
4. Innovation of ROM Choice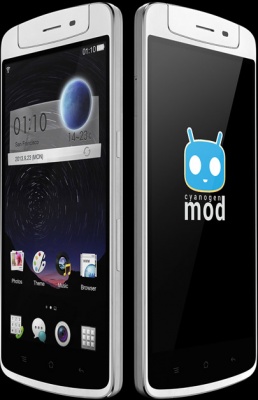 Just like its sibling, the Oppo R819, the N1 also provides freedom of choice of your ROM. But there's innovation to this freedom too. The N1 will give you the choice to run CynogenMod, which is believed to be the fasted and the most customizable ROM for Android. Though the company spoke very little about its partnership with the newly become company CynogenMod Inc.(this is CM's first collaboration as a company) but the device will definitely have a quick option to flash the ROM, and later on may even come preinstalled. Apart from Cynogen, it comes with Oppo very own Color ROM, that claims to have many design improvements over the stock.
On the specs side this dual-SIM phone boosts a 5.9-inch 1080p display with an overall PPI of 373, a Qualcomm Snapdragon 600 processor (Quad-core 1.7 GHz Krait 300 CPU, Adreno 320 GPU), 2 GB of RAM, 16GB/32GB of storage, an 13MP camera with dual LED flash, a 3610mAh battery, all this with Android 4.2. The device is expected to be available by end of October and will cost about US $570.