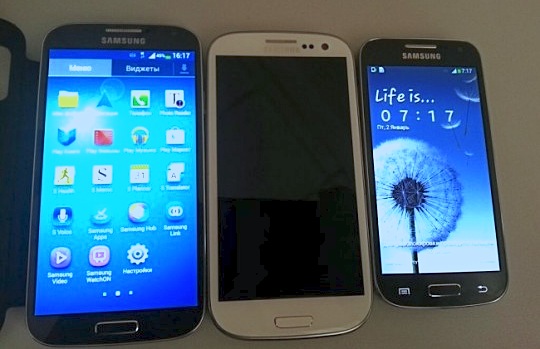 In a recent article that Bloomberg did on Samsung and how it came to become the largest smartphone manufacturer in the world, they said that Samsung Galaxy S4 Mini would come out soon after the regular Galaxy S4 start shipping. A Galaxy S4 Mini would continue Samsung's strategy from last year, when it used a mini version of its large Galaxy S3 flagship for the first time.
"The Galaxy S4 doesn't come out until late April. It's fast, has a big, bright screen, and will probably be another huge hit for Samsung, as will the Samsung Galaxy S4 mini that will go on sale soon after." – Bloomberg
Last year, Samsung released the Galaxy S3 Mini, which looked almost identical to the Galaxy S3 model, but with a 4″ screen instead of a 4.8″ one. But the screen wasn't the only thing that was different. The other specs were different, too, featuring a 800×480 resolution, a slower processor, and lower storage and smaller battery, too. The price was smaller, too, although not as much as it should've been.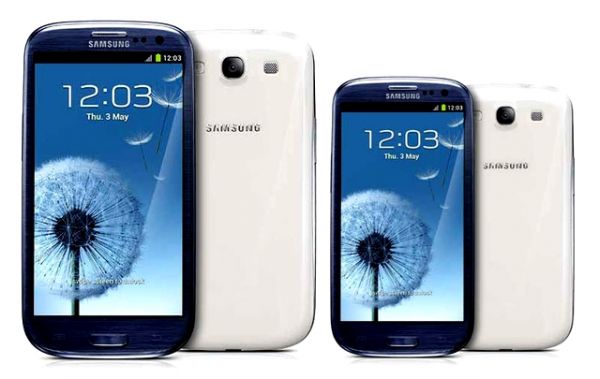 For what it offered, it seemed that the Galaxy S3 Mini was too expensive. I believe Samsung was basically trying to play off the popularity of the regular Galaxy S3, and therefore "trick" people into thinking the phone is worth more, and get higher profits on it than they should've gotten if they just made a phone with the exact same specs, but different brand name and design.
Samsung Galaxy S4 Mini, more of the same
It seems they are going to try the same thing with the Galaxy S4 Mini this year. It will only have a qHD 4.3″ display (I believe it should've been HD), and only a dual core processor, which is quite possibly a dual core Exynos 4, unless they are going to use only Qualcomm's dual core S4 chip for it.
Even though many people have been asking simply for a smaller sized Galaxy S4 with the same specs as the regular Galaxy S4, I'm fine with it having lower specs to appeal to a larger and more price-sensitive audience. However, I don't think these Mini versions go as far as they should in regards to pricing. Both the Galaxy S3 Mini and Samsung Galaxy S4 Mini should be price at half the price of their bigger brothers, at most.
[Via
Bloomberg
]