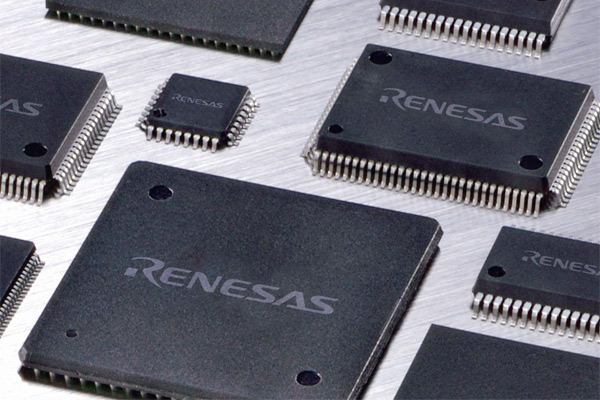 The automotive industry is about to become another huge and fast growing market for mobile chip makers, after the smartphone and the tablet markets. A lot of car makers now want to use the same kind of chips we see in mobile devices, in the digital dashboards of their new cars. After Nvidia and Qualcomm have shown interest in this market, it's now time for Renesas to enter the market, too, and with a big.Little chip, too.
Renesas is joining the big.Little trend in chips that Samsung and Huawei have adopted with their 8-core chips (quad core Cortex A15 + quad core Cortex A7), and even Qualcomm and Mediatek are considering, too. Renesas plans to make a big.Little 8-core chip, called R-Car H2, that will go into the cars' infotainment system.
The performance of the chip is rated at a 25,000 DMIPS and will have fast 3D graphics performance, as well as supportfor  OpenGL ES 3.0 and OpenCL, thanks to Imagination's PowerVR Series6 GPU. These are features that a lot of car makers wanted, which is why Nvidia lost a bunch of contracts this year, because their new Tegra 4 doesn't support them (although they will make a big comeback next year with Tegra 5, which will support the full OpenGL 4.3 API, and also CUDA 5.0 (no word on OpenCL support, though).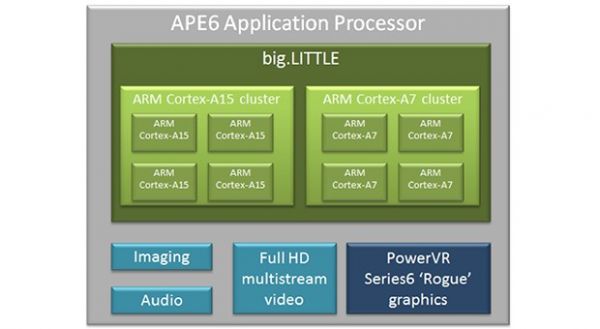 Renesas will also include certain software packages for these infotainment systems:
"1st generation R-Car series products are well accepted in the car infotainment market" said Ryuji Omura, executive manager, Renesas Electronics. "To cover various customer demands, 2nd generation of R-Car, such as R-Car H2, aimed at the further expansion of Eco-system with a number of our partners including embedded OS, middleware and Tool vendors."
It seems the preferred operating system by Renesas will be QNX Car. This is probably due to Blackberry's focus on making QNX an operating system that is designed for cars. Google hasn't done that yet, and it's a lost opportunity for them, although they may unveil something for this with the announcement of Android 5.0.
"The new R-Car H2 automotive SoC reflects a deep understanding of customer requirements and addresses performance requirements of next-generation infotainment systems. We look forward to having the QNX CAR application platform supported by the R-Car H2," said John Wall, vice president, engineering services, QNX Software Systems.
Mass production of the R-Car H2 will begin in mid-2014, which sounds a little late compared to other similar chips out there, although all they need to do to make them competitive for 2014 is have a high enough clock speed for all cores, and produce them at 20nm. I doubt they will do that, though, since the price of the chip won't be a big issue for a car maker. What Renesas should worry about though, is Nvidia's Tegra 5 and Qualcomm's S800 or the next chip after that.
[Via
Engadget
]