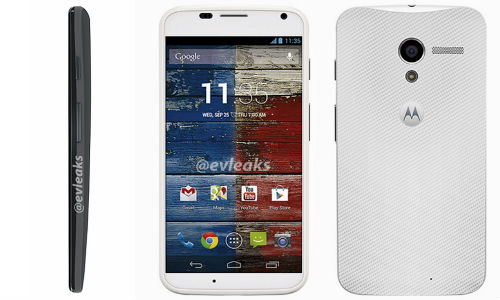 Taylor Wimberley has been giving us a lot of rumors about the Motorola Moto X smartphone, and this time he comes with more leaks about the camera specs. It will apparently have a 10MP sensor, using the Clear Pixel technology, and will be the first smartphone to record very smooth 1080p videos at 60 FPS.
It will also use pixel binning for video recording, although it's not clear if the resulting video can also be at 60 FPS, or you have to use the "normal" 30 FPS 1080p, but with higher quality thanks to pixel binning, which will combine 4 pixels into one. My guess is this will be formed out of an original "4k" video, since 4k (3840×2160) is exactly 4x the pixels of 1080p. This could also mean the Moto X camera will be able to take at least 30 FPS 4k videos. I don't think the CPU that it's rumored to have (dual core S4 Pro) can handle that, but if it has a really good image processor, that should be able to do it.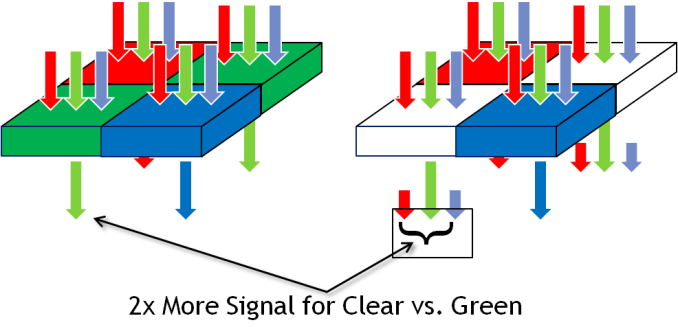 Now, about that Clear Pixel sensor – initially I thought it would be some sort of "triple sensor", that the next Nexus is rumored to have, but it's apparently something entirely different. The sensor is not formed out of 3 layers, but more or less of the same matrix-like layer of pixels. The difference is that instead of the regular RGBG pattern that a "normal" sensor has, it has a RGBC pattern (C stands for clear), so it will be able to receive a lot more light – about 2x more according to Aptina, which is most likely the manufacturer behind the Moto X camera.
Aptina says that a 1.1µm pixel can receive as much light as a 1.4µm pixel. HTC One has 2.0µm pixels, but this RGBC camera might get almost as much light as the UltraPixels camera, but with only 1.4µm pixels (which the Moto X is rumored to have). It also gets to keep its full 10MP resolution, so it should not suffer from the same lack of detail that the One's camera suffers from.
Finally, the Motorola Moto X is also rumored to have 3D audio recording, thanks to its 3 mics. We're only one day away now the official unveiling now, so you won't have to wait much longer until everything about this phone is known and confirmed. But people who have already seen this phone at Google's invitation, say that will be the Android phone to get this year (at least until the next Nexus arrives).