HTC has recently announced that it's flagship smartphone, the HTC One, will be receiving the latest version of Android, Version 4.4 KitKat on January 2014. HTC UK announced this spectacular news via twitter on Tuesday, that Android 4.4 KitKat is on it's way for release at the end of January.
HTC also revealed that Android 4.4 KitKat will also bring  Sense 5.5 to the HTC One, although this arrived in October along with the bump to Android 4.3 Jelly Bean, giving the handset an improved Blinkfeed skin, a new notemaking app and support for GIFs.
We're working with our local carriers to begin the rollout of Android 4.4 and Sense 5.5 for the #HTCOne from end of January 2014.
HTC has shown exceptional transparency in recent months by letting it's smartphone users know exactly when they will be receiving updates for their devices. A couple of weeks back, HTC America President Jason Mackenzie revealed the company's 90-day strategy for getting KitKat onto carrier-branded handsets by the end of January, and onto unlocked/developer editions within 30 days.
It is unclear if all HTC One handsets, both unlocked and SIM-locked, will receive the update early next year. However, with HTC saying it is working with "local carriers" to begin the rollout, it's likely that all users will receive the update at the same time.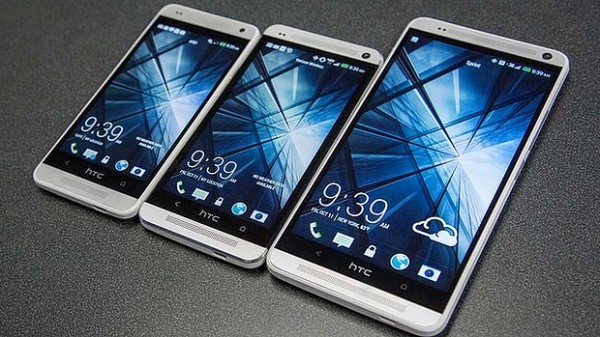 It is also unclear if the Mini and Max variants of the HTC One will receive the update for Android 4.4 KitKat at the same time. Questions have been asked to HTC about this, so far, there have not been any response from them.
Once installed, Android 4.4 Kitkat will bring some subtle features to the HTC One, including an updated Hangouts app with SMS integration, a new dialer app and a general refresh throughout.
HTC USA also addressed the question of Android 4.3 and 4.4 updates for the Verizon HTC One, which yesterday received a small update to its existing 4.2-based firmware. HTC describes this as a "compatibility update," to be followed by a 4.3 OTA update in December. The delay to the Android 4.3 release on Verizon won't affect the planned 4.4 launch on the carrier in late January, HTC's message added. There's good news for Droid DNA owners too, as HTC says it plans to update the handset to KitKat by the end of Q1 2014.
Meanwhile however, there's no sign of the Android 4.4 update for the Google Play edition HTC One, which HTC said it had delivered to Google late last week.