After a long time of waiting, it seems that the Google Play editions of the familiar flagship smartphones, the HTC One and the Samsung Galaxy S4 have started receiving the much awaited Android 4.4 KitKat update. Google have confirmed the well-rumored news through Google+ just a few days ago.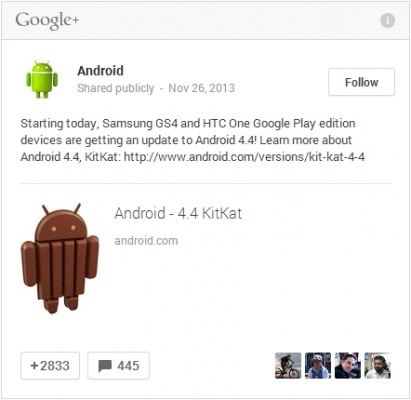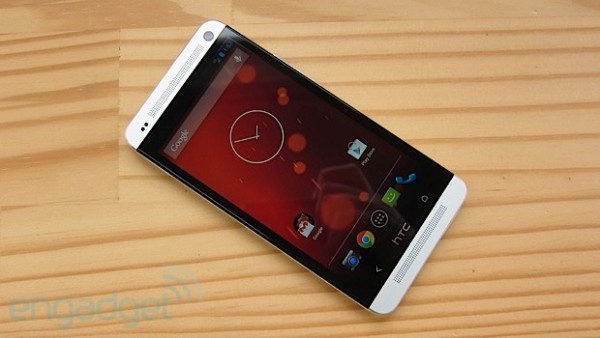 Just a few days ago, HTC announced that they had released Android 4.4 KitKat kernel source and framework files for the HTC One Google Play Edition which meant that the update for the Google Play edition of  HTC's flagship was forthcoming. Surely enough, a member of XDA developers reported that he's received the update the safe way, over-the-air. The Android 4.4 update includes other benefits for the HTC One like a better camera app with its own shortcut, improved battery life and more speed overall.
It should also be noticed that Voice activated search using "OK, Google" from the homescreen is only available on the Nexus 5 with the Google Experience launcher. According to user reports, the Google Experience Launcher can also be downloaded and installed from an apk file which enables you to get the full flavor of Android 4.4 KitKat.
The normal HTC One, both locked and unlocked, will receive the Android 4.4 KitKat update at the end of January.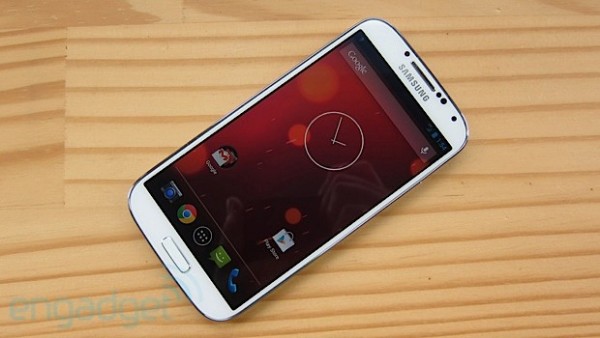 If you are one of the many people who owns the Google Play Edition of the Samsung Galaxy S4, you can now update to Android 4.4 Kitkat, the latest version of Android. When you do update your smartphone to Android 4.4 in its purest form, you can look forward to all the features the updated platform promises, including a better camera app and longer battery life. The update should soon be available for download via Settings.