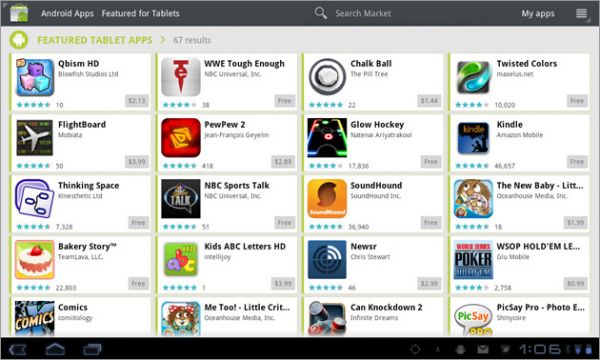 There have been few and poor quality Android apps for tablet so far, but this is changing quickly. Developers are now putting more effort into making higher quality tablet apps for Android.
Top 10 Android apps for tablet 2013:
Here are the best Android apps for tablet so far this year:
Tablified Market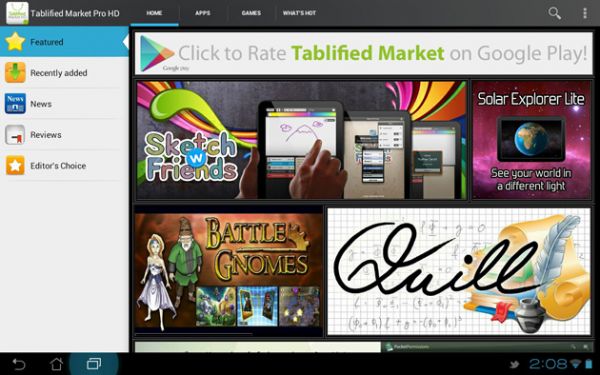 If you have an Android tablet, this app is a must. It's sort of an Android market for tablet apps, and they try to gather all the Android apps out there that are optimized for tablets, and they do a pretty good job at it. Get Tablified from the Play Store.
Zinio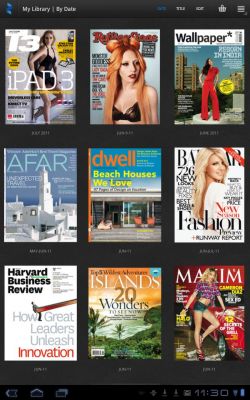 Zinio is an app for digital magazines, and on tablets with very high resolution such as  the Nexus 10, it makes the magazines looks stunning – even better than the real printed versions of the same magazines.
TED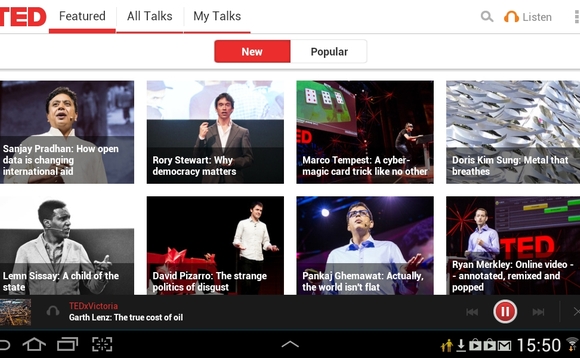 TED is always a great app on both phones and tablets, and it's very informative to boot. It has an interface that makes it easy to discover new videos and talks.
Netflix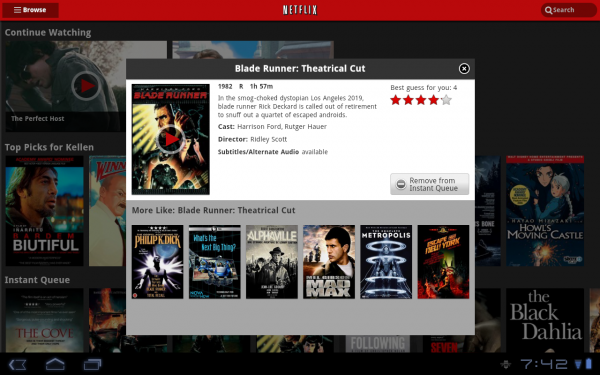 Pretty much everyone has Netflix these days, so it's a good thing they made a beautiful interface for it, so you enjoy not just watching movies on it, but also discovering them through the Netflix app.
Google Earth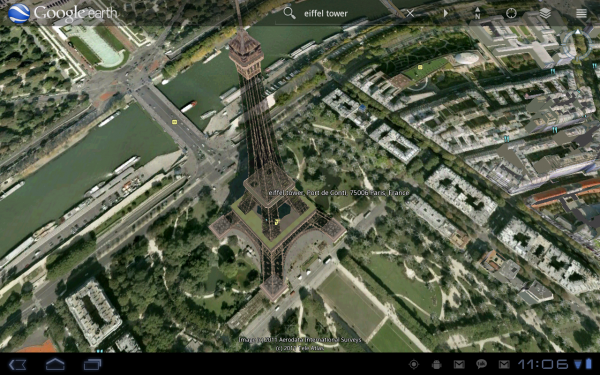 You may like using Google Earth on the PC or even your phone, but it was really meant to be used for tablets. You get to use it on a larger screen (compared to on a phone), but you also get to scroll and swipe areas on the globe, which is something you can't do on a PC. That's what makes Google Earth so great for tablets.
Skype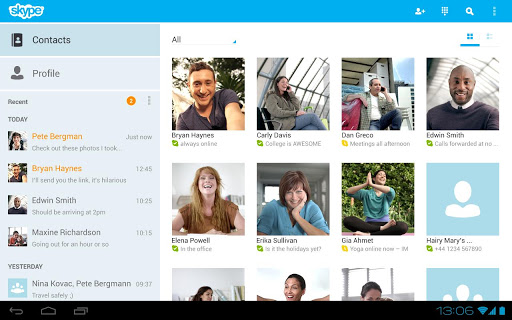 Skype is one of the most popular, if not the most popular ways to talk to your friends these days, especially if you want to hear and see them, too. Microsoft did a good job at making it look beautiful on Android tablets, too.
Mint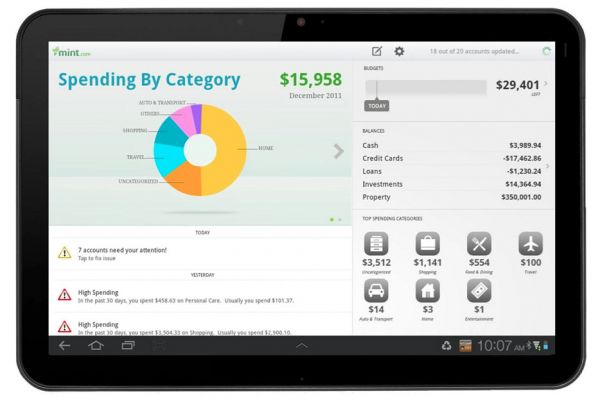 The must have app for finances also happens to have a beautiful interface for tablets with a lot of nice colors to distinguish between the type of spending you're doing.
Weather Channel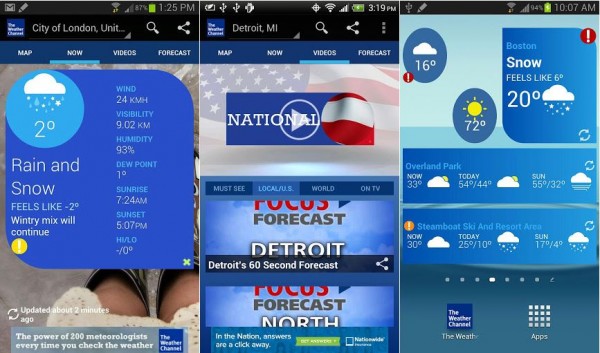 The Weather Channel app gives you localized weather that is accurate within 1.5 miles from your location, so it can tell you exactly when it will rain or snow in your area. The app is optimized for tablets and it's free in the Play Store.
Temple Run 2
Temple Run is a very popular game on both the iOS platform, and now the Android platform, too. It's a must-have for everyone, and it looks especially great on tablets.
Snapseed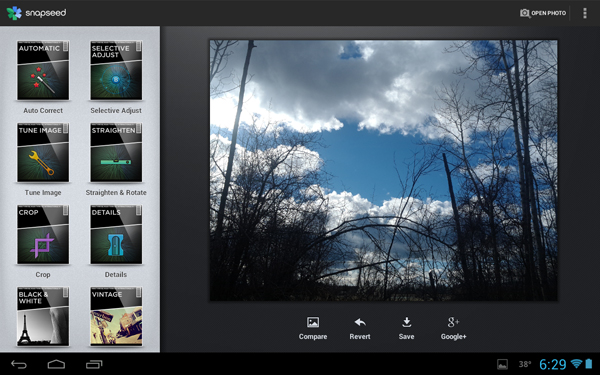 Snapseed is another great photography app that Google bought recently and made it free. It's a little more complex than the Instagram-like apps, but at the same time it offers so much more. It's one of the better apps for Android tablet PC out there.table
CamScanner HD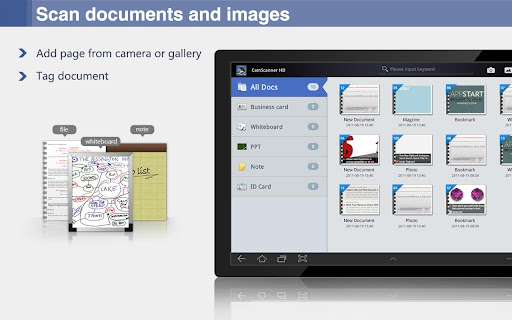 There aren't that many uses for a tablet's camera, but if  you work with documents, then using CamScanner HD on your Nexus tablet will save you a lot of  time, and will help you digitize whatever printed documents you have.
These are just some of the best Android apps for tablet, but feel free to recommend more.