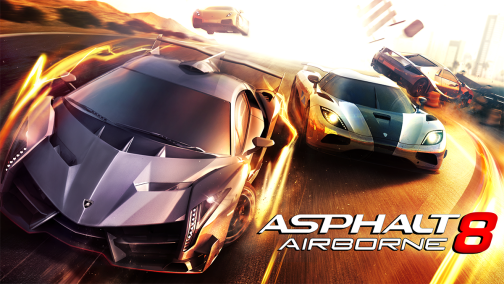 Hopefully, this should be the last and final rumor about the next version of the Asphalt Saga, Asphalt 8. If things work out as the plan we will get to know about the next awesome game from Gameloft which promises better graphics, cars and much more to see.
Funny enough, Google spilled the beans on Asphalt 8 on August 8 when it was demoed  running on the new Nexus 7 last month. I don't know whether it was done on purpose, but just a day before the expected date, Gameloft officially announced that it will be delaying the release of the game. Meanwhile, fakes with deceptive names have sprouted up to lure excited gamers into an unknown fate.
The company has now announced, again officially, via Twitter that it will be releasing the game next week. In the meantime, it is running a contest over at its blog for a chance to win pre-launch download codes of the game. The winner will be announced on August 19 before the game hits Google Play Store and Apple App Store on the 22nd. And around 21 copies are still left for grab, so you can try your luck over there.
The next Asphalt would feature improvised engine with new maps over the world and the game is said to give you the most realistic feeling of racing.  A new weather system also introduces rain-soaked roads, dust, and ice that will surely make Asphalt 8: Airborne more challenging. And that too with a petty price tag of 0.99$. So it's a lot of awesomeness packed in 0.99$.
VIA: SlashGear