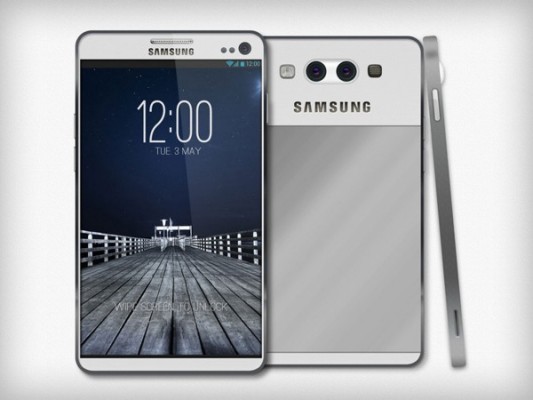 According to Eldar Murtazin, we may be seeing the Samsung Galaxy S5 smartphone as early as February 23rd, about a month from now, with a shipping date at the end of April.
Samsung Galaxy S5 launch – 18.00. Barcelona. 23 February. Price the same. Launch – end of April. Specs – u know them :) new touchwiz ;) — Eldar Murtazin (@eldarmurtazin) January 21, 2014
As you can see he also says that the phone will be priced similarly as its predecessor, the Samsung Galaxy S4, but this will most likely be the plastic version. It seems Samsung wants to cheat its way out of having to build a Galaxy S4 successor that isn't out of plastic, by not using metal on the Galaxy S5, but on another more expensive variation, which has been rumored to be called "Galaxy F" in previous leaks.
The Galaxy S5 is expected to have a 1440p resolution, which I believe is overkill, a Qualcomm Snapdragon 805 chip (Samsung Exynos 6 for the Samsung Galaxy F version), a 20 MP camera, and a 2,900 battery. It should also come with Android 4.4 and a new "lighter" version of TouchWiz, and hopefully with a lot less bloat that slows down the device, or cancels out the performance of the new chips.
At the same event, Samsung might also unveil the Samsung Galaxy S5 Zoom (hopefully a much slimmer version of the Galaxy S4 Zoom), the Galaxy S5 Mini (that perhaps won't cost as much this time, or at least be more powerful for the price), and the Galaxy Gear 2 smartwatch.