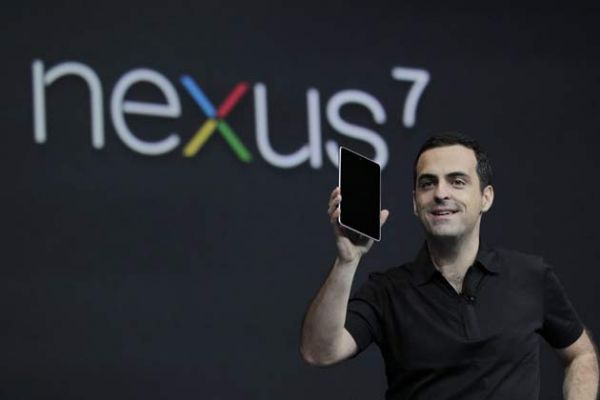 Nvidia won a large contract last year with Google for the Nexus 7, and it represented 60% of Nvidia's Tegra 3 sales for last year, but it doesn't look like this year they will be this lucky. Because Tegra 4 is not very energy efficient, and because Tegra 3 wasn't that efficient either, it looks like Google will go with Qualcomm's chip for the next-gen Nexus 7.
Nvidia Tegra 4
Nvidia fell so far behind other mobile GPU's in performance with the Tegra 3, that it forced them to care a lot about performance with Tegra 4, and considering they've only really promoted Tegra 4 for tablets, and not in smartphones, and how most manufacturers seem to be staying away from it, I'd say Tegra 4 is not a very energy efficient chip.
Nvidia Tegra 4 does look like it's the fastest chip out there in both CPU and GPU performance, but Nvidia went a little too far in compromising energy efficiency for that extra performance, so now it's not just smartphone manufacturers that do not want it, but tablet makers don't want it either.
Next-gen Nexus 7
The bet on performance is losing Nvidia a potential 8 million units or more this year, with the next-gen Nexus 7, because Qualcomm's new chips are a lot more efficient, and it's why Google is going with one of Qualcomm's chips this time, for the next-gen Nexus 7.
The next Google Nexus 7 is supposed to start shipping in July, which is the same month the first Nexus 7 started shipping last year, although we may see it announced and demoed long before that, at Google I/O next month. Since it's coming to market in July it's possible we may see it using the Qualcomm Snapdragon S800 chip, which would be a very nice surprise.
However, Google intends to make the next-gen Nexus 7 even cheaper than the first one, so we may only see the Snapdragon S600 chip that both HTC and Samsung are using, and it's a fine chip. If Nvidia wants to win the third gen Nexus 7 for 2014, they had better prepared a chip that is not only the best in performance, but also the best in energy efficiency. But I fear that won't be possible unless Nvidia actually makes it at 20nm.