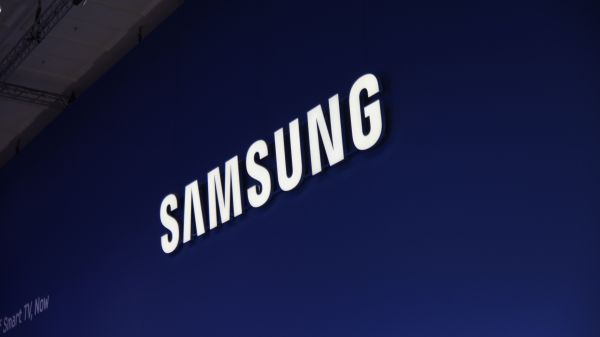 Just a few days before the IFA conference was held, we had written about a render of the Samsung Galaxy Note 12.2 that we had then just come across. Those were some surprising news, especially because it was left unmentioned throughout the event. Our hopes had mostly been crushed when industry specialists predicted a decline for all handsets that went over the 7-inch mark: if the 10-inch Note was being predicted not to sell much, what was left to be said about a device that is even bigger?
As it turns out, there may still be some things left to say. We have recently come across some new information that has replenished our hopes somewhat. What you can see below is part of a Bluetooth SIG filling that mentions the Galaxy Note 12.2 by its codename: SM-P901 (this seems to be the Wi-Fi only variant).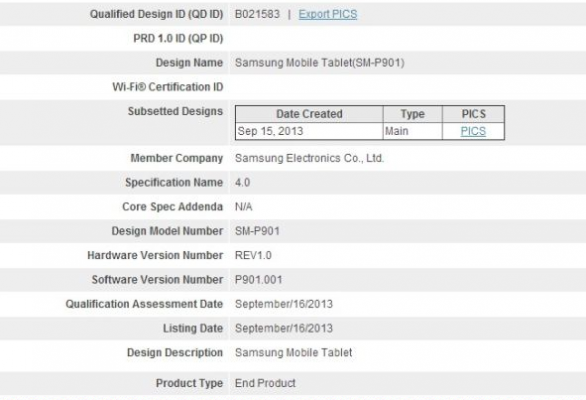 This listing went live yesterday and reignited the rumors about Samsung's 12-inch tablet. The specifications suggested by rumors are very similar to the announced specs of the Galaxy Note 10.1 and feature an octa-core processor, 3GB of RAM and Bluetooth 4.0. The resolution is predicted to be 2500 x 1600 pixels and, of course, as a representative of the Note family, it will feature and fully support an S-Pen. Overall, it is reasonable to expect it to at least match its 10-inch siblings' specs.
Some predict that we will see the release of the new device as early as in October. While that may be overly optimistic, it would definitely be great to see it feature Android 4.4 (KitKat).
Although none of the above absolutely confirms the upcoming release of the 12-inch Note (they could be just toying with a prototype), we have regained some confidence in it.
Are you one of those people who wishes there was a bigger alternative to the 2014 Note 10.1? It now seems that your wish may just come true!