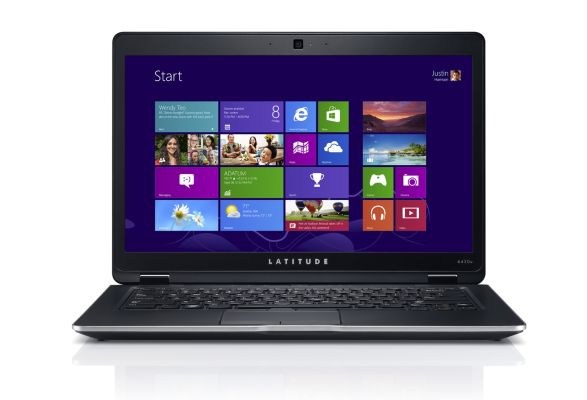 In a report filed to SEC, Dell admitted that the future of PC's and notebooks is increasingly more uncertain, with the decline in the PC market having no end in sight. This is despite the recent launch of Windows 8, which is hasn't helped the market at all.
The Windows 8 mistake
Since Windows 8 was a new OS for PC's, it was supposed to boost the PC market, just like Windows 7 did. It's easy to draw the conclusion then, that Windows 8 is not only a dead-end for Dell, but for any other PC manufacturer, too. It didn't help that Windows 8 is actually PC user hostile, so instead of making PC's more appealing to PC users, to try to raise PC sales again, Microsoft made it worse for PC users, giving them a lot of frustration and a steep learning curve with a brand new interface.
Both Samsung and Acer have made it known that they are very displeased with Windows 8, and that none of their Windows 8/WP8 devices are selling well. Maybe that's a message that the market doesn't care for the "Metro" interface, and it's time for Microsoft to move on.
The Death of the PC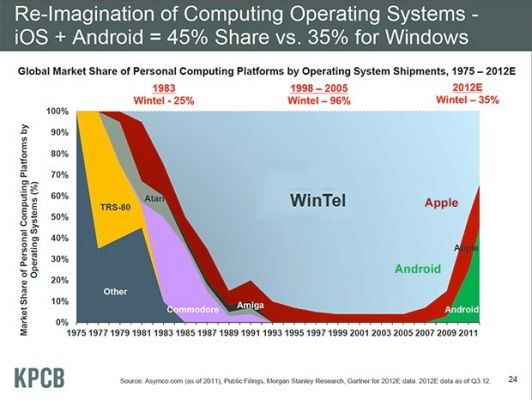 Both HP and Dell seem to believe that there has been a rise of alternative operating systems to Windows, which is why HP is investing aggressively in Chrome OS and Android right now, and why Dell has been investing in Ubuntu. The two market leaders of the PC market now believe that the Windows monopoly will soon end, and something else could replace it for most people.
Here are some of the reasons, Dell has outlined in their SEC report, for why they think the PC is dying, and Windows along with it:
"… decreasing revenues in the market for desktop and notebook PCs and the significant uncertainties as to whether, or when, this decrease will end…"
"…the overall difficulty of predicting the market for PCs, as evidenced by the significant revisions in industry forecasts among industry experts and analysts over the past year…"
"…the ongoing downward pricing pressure and trend towards commoditization in the desktop and notebook personal computer market…"
"…a shift in demand from higher-margin premium PC products…"
"…the increasing usage of alternative PC operating systems to Microsoft Windows…"
"…the increasing adoption of 'bring your own device' policies by businesses…"
Dell wants to go private now because they believe they need to move away from the PC and Windows, and try to make new revolutionary products, with all sorts of different operating systems. That's not good news for Microsoft, though, which could explain why they've offered to invest $2 billions in taking Dell private. Hopefully, for Dell's sake, they know they shouldn't depend too much on Windows and Microsoft, and that they will create their own fortunes.