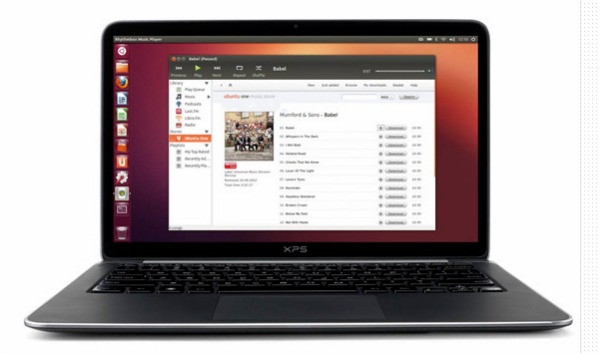 As it plans to become less dependent on pure American proprietary technologies, China is starting to increase the focus on open source technologies. In fact in the next 5 years it plans to promote the use of open source ecosystem in China, and one of the main moves in this direction is standardizing on an open source OS, and that OS will be Ubuntu. CSIP, Canonical and the National University of Defense Technology (NUDT) have formed the CCN Open Source Innovation Joint Lab in Beijing.
"CSIP, Canonical and NUDT share the goal of widespread adoption of high quality Linux on personal devices and in the cloud," said Jane Silber, CEO of Canonical.
The joint lab will be making another official version of Ubuntu, called Kylin, and it will be released in April, together with all the other official Ubuntu versions. Future  versions will have integrated Baidu Maps, TaoBao shopping service, as well as other services. As we've seen recently, Canonical wants Ubuntu to become an OS that is deeply integrated with certain services, and that's the way they are going to monetize it, and become a commercial success in the mainstream market in the future.
For example, in US Ubuntu is becoming integrated with Amazon, and I'm sure other services will follow with future versions. They've already said this is how Ubuntu Touch will work, and while the underlying OS will remain the same, it will be heavily customized with services, depending on the region it's being sold in, and on those local services.
The partnership with China is a great win for Ubuntu, as China is a big country with a lot of users, and if the whole Chinese government starts pushing the Ubuntu OS onto their hundreds of millions of PC users, it's only a matter of time (a decade or so) before Ubuntu becomes the main OS on their PC's. With such huge market share in China, it would be natural for it to become a lot more popular and as a serious threat to the Windows monopoly in western countries, too. At the very least, I hope this becomes a trend for governments all over the world to standardize on open source operating systems like Ubuntu.
Of course, we don't know how well PC's will sell 10 years from now, but that's why Canonical is working on Ubuntu Touch, too. The main obstacle for that, however, will be Android, another open source OS, and I'm not expecting Android's huge dominance in China to wane on mobile devices anytime soon. But the fact that there would be such competition between open source operating systems, and a marginalization of proprietary ones, is a great win for all of us, consumers.
[Via
ElectronicsWeekly
]