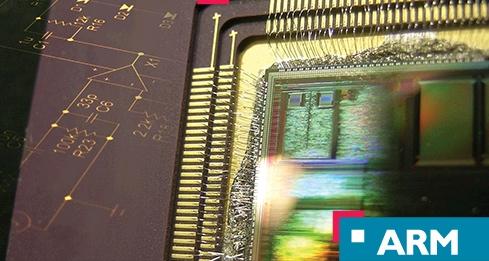 The Mali GPU's from ARM have become the most popular chips on Android tablets, and it has seen a 30% increase in 2012 across smartphones, tablets and smart TV's, reaching 150 million units, with an expected 240 million units to be reached in 2013.
"Mali GPUs bring a distinct balance of performance density with advanced graphics, plus first-to-market GPU compute support, to an exciting and diverse range of smart devices," an ARM spokesperson told TG Daily in an e-mailed statement.

"Indeed, Mali GPUs can be found in more than 70% of graphics-enabled Digital TVs, in over 50% of all Android tablets and 20% of all Android smartphones."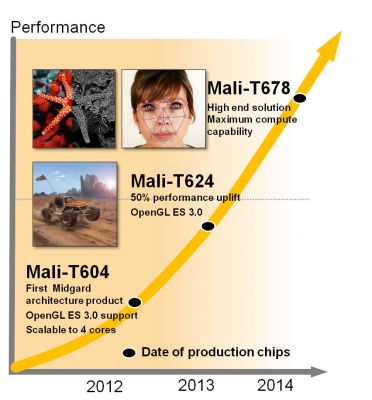 According to one of ARM's general managers the Mali GPU's can offer offer computational photography, facial detection and gaming with powerful near-real graphics experiences.
"We have developed Mali GPUs to be integrated into the same system-on-chip designs as an ARM Cortex -A series processor. In 2012, over 95% of the Mali graphics processors shipped, did so alongside one of the ARM Cortex-A series processor from entry-level smartphones to mobile computers,"
He also says that Mali GPU's will expand their target markets reaching anything from low-end to high-end smartphones that are powered either by Android or Firefox OS, as well as other types of devices:
"[We have] built a vibrant ecosystem to enable a broad range of OS user interface and gaming partners to optimize their solutions for Mali to address the market. In 2013 the choices for consumers will expand even further. High-end Android-based devices are multiplying and more entry-level smartphones are becoming available, enabled in part by Firefox OS."
Imagination and their PowerVR chips are still the market leaders of the mobile chip market right now, and they still seem to have the most powerful GPU's, but Mali GPU's don't seem so far behind, and have been one of the very first chips to offer support for OpenGL ES 3.0. It remains to be seen how they will compete with Nvidia's Kepler-powered Tegra 5 next year, though.