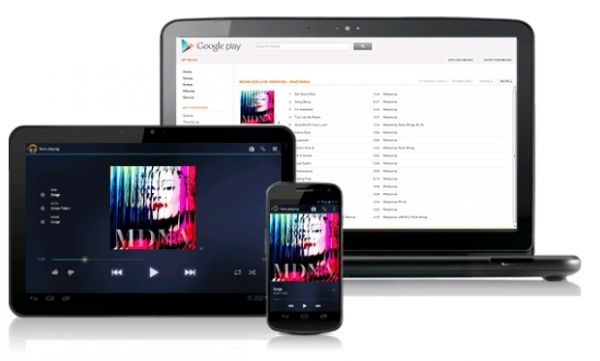 If you're coming from an iPhone, then you'll need to learn how to transfer iTunes to Android, to get all your old music on your new Android phone. So here are the top 5 apps to for transfering iTunes music to Android.
Google Play Music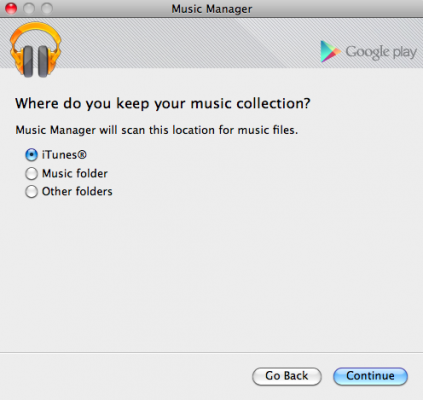 The Google Play Music is designed mainly to help you upload your music collection to the cloud, and then listen to it from there. However, you can also import your iTunes music folder straight into Google Play Music, by downloading the music manager on your PC first. After you upload the iTunes music to the cloud, you can download the Google Play Music Android app, and you'll have all your music there.
iSyncr for iTunes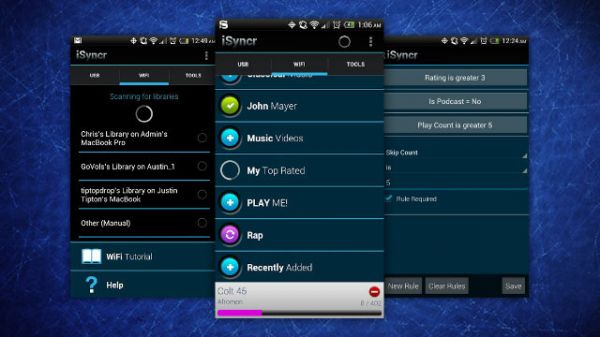 If you want to sync iTunes to Android without any extra headaches, iSyncr is probably the best to do that. You just need the app on your phone, and the iTunes software on your PC or MAC. It works directly with the iTunes program, so you won't need an extra music manager, like you do with Google Play Music. The downside is that it's not free.
If you use iSyncr with the developer's own Rocket Music Player, too, you get these extra features:
Sync new playlists and playlist changes back to iTunes
Sync podcast bookmarks to and from iTunes
iSyncr Live Lists dynamically update while playing
Sync video play counts
Easy Phone Tunes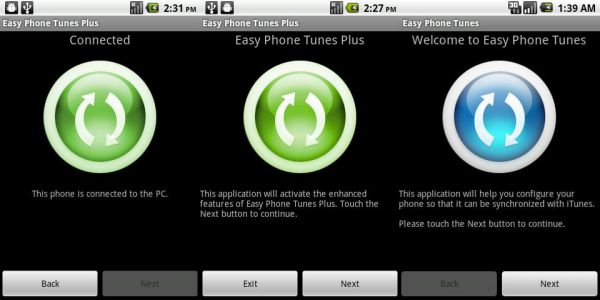 The Easy Phone Tunes app is another app to easily convert iTunes Music to Android, but you'll need to download a PC application first, to import your iTunes library. Then with the Android app, you can sync the files to Android. Both applications are free, but you can upgrade if you want podcast sync and multiple playlists sync.
iTunes to Android Wireless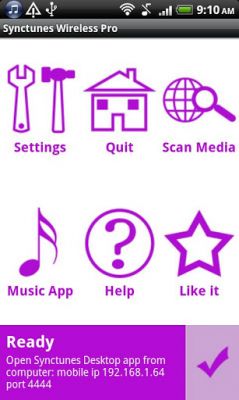 This apps comes in two versions, free and Pro. The difference between the two is that the free version is limited to 100 songs/podcasts, and only one playlist. The pro has everything unlimited. Here are its main features:
Sync to internal or external sdcard
Sync Podcasts from your PC to android.
Sync Music tracks from PC to android.
Sync Playlists.
Sync tracks from itunes store
Sync album art
Organizes songs in android by artist/albums
You can filter your tracks to be synced (by size, length , date etc)
TunesSync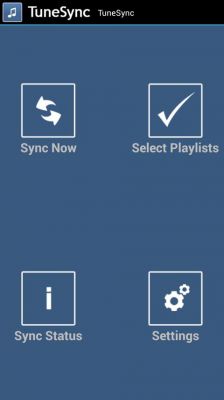 With TuneSync you can wirelessly sync your iTunes on Android, but you'll need to get a free program from their site first. Then you install the TuneSync app to your phone, and you type in the computer name you need to sync with. After that you can start syncing your files wirelessly in the background, as long as the Wifi is turned on. There won't be any need for cables.
Now that you've discovered the best 5 apps for converting iTunes Music to Android and how to transfer iTunes to Android, you can go ahead and sync all your iTunes music to your brand new Android phone.