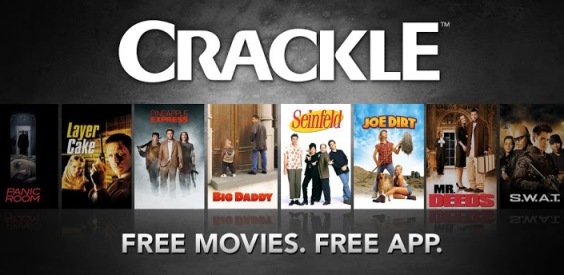 It's becoming ever more important to  discover how to watch TV on Android phone or tablet, since everyone has less and less time to sit in front of an actual television and wait for their favorite shows to appear. Now more and more people use mobile apps to watch what they want, whenever they want it.
Here are 5 apps that make it easy to watch your favorite TV shows.
Netflix
Netflix has been one of the most wanted apps for Android, and for good reason. Netflix now is the most popular way to watch TV on Android or on pretty much any other connected device or platform. More people are using it every day, and it has become a real threat to the traditional content providers, especially now that they've started making their own shows, like House of Cards. To use the Netflix Android app, you'll need an $8/month subscription, but the first 30 days are free.
Hulu Plus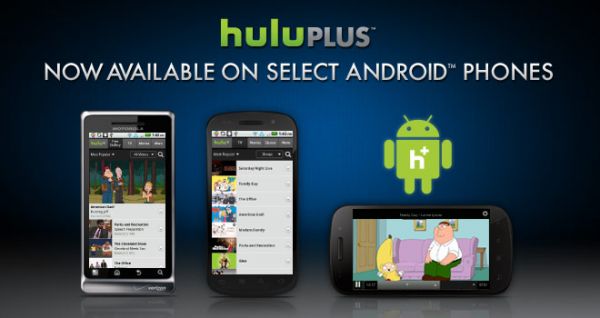 Hulu Plus has always been right behind Netflix when it comes to watching shows online. It's not as popular or as highly rated as Netflix, but it does have some shows that Netflix doesn't, so make sure if you're show is on either of them before choosing one. It has a free ad-based version, too, but it's recommend to buy the Hulu Plus subscription to get all the latest shows and episodes.
HBO Go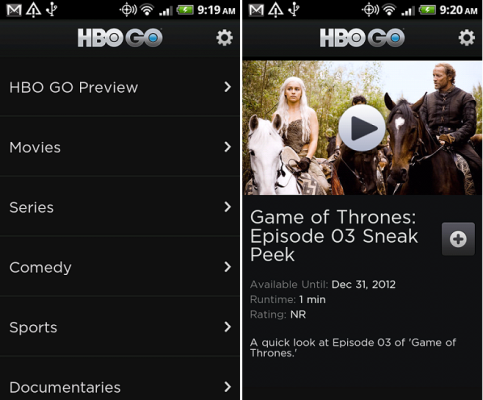 You need to live in US to use HBO Go, and you also need to have a cable subscription to HBO. If you meet those requirements, then you'll be able to use the HBO Go app for free, and watch all the good content you know and love from HBO on your Android device – most of them in HD.
Crackle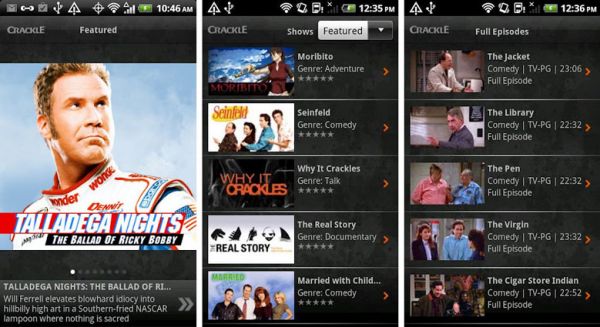 Crackle gives you access to hundreds of movies and TV shows, and it's all available for free in US, Canada, UK and Australia. Crackle is adding 20 new TV episodes and movies each month, and it offers some original programming, too. Its library may not be as robust as the ones from Netflix, Hulu Plus or HBO go, but it's free so nothing to complain about there.
TV.com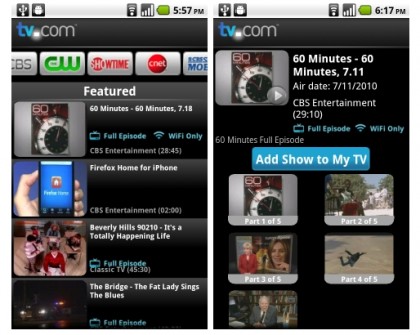 The TV.com app provides content mainly from the CBS, the CW, CNET, CBS News, CBS Sports channels, but there's also content from ET and Showtime, and some older shows like MacGyver are also available. The app is also free, so expect to see some ads (no way around that, if you want to watch TV free on Android).
Watching TV on Android tablet or phone has never been easier, and as these web services become better, you'll get access to even more content and quality shows in the future.